Laboratory on the cutting edge
Story by Emily Hilley-Sierzchula | Contributed photos
The Temple Health and Bioscience District common laboratory is gleaming with a million dollar's worth of state-of-the-art medical research equipment.
Three biomedical start-up companies are inside the 5,000 square-foot building located across from the Central Texas Veterans Health Care System hospital and the Texas A&M University Medical School. And there's room for more.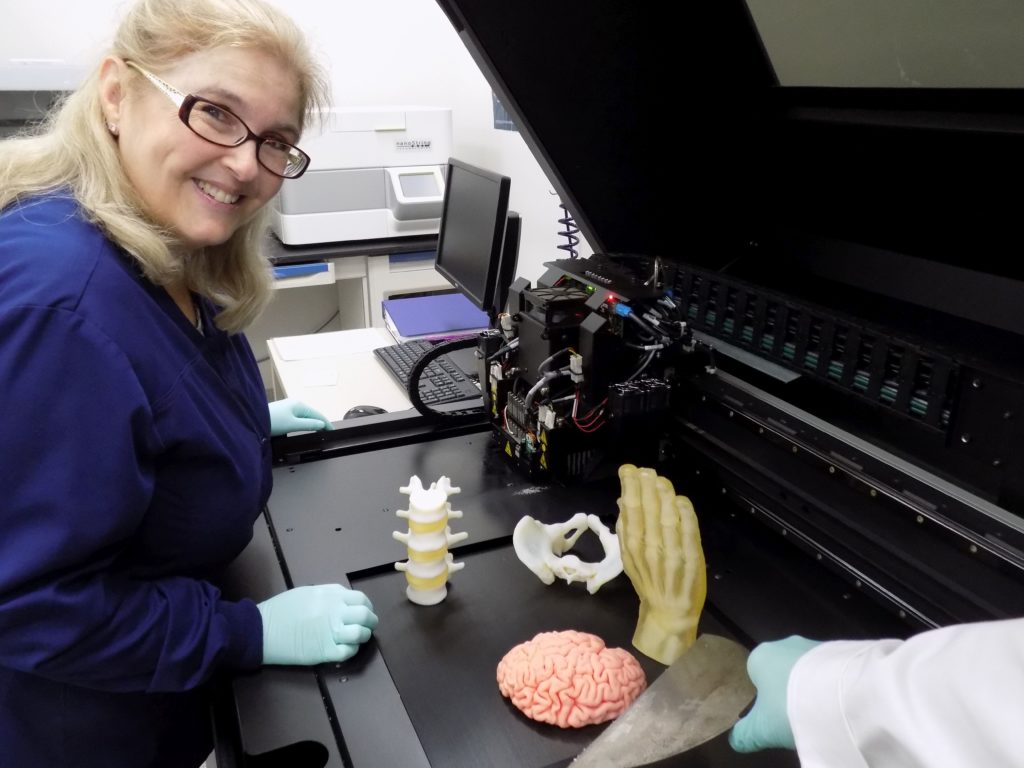 "We need bright, young minds that have a spirit of entrepreneurship for Temple to become widely recognized as a national leader in bioscience research, education and commercialization," said Tami Annable, THBD executive director.
Scientists in lab coats are hard at work on one machine that uses a high-tech printer and a computer program to create realistic polymer plastic models of human organs in 3D.
Temple has been a center for medicine for decades, but needed more bioscience technology companies to feed the ever-expanding health industry.
"It's hard for start-up companies: They have great ideas but need funding and nurturing," Annable said.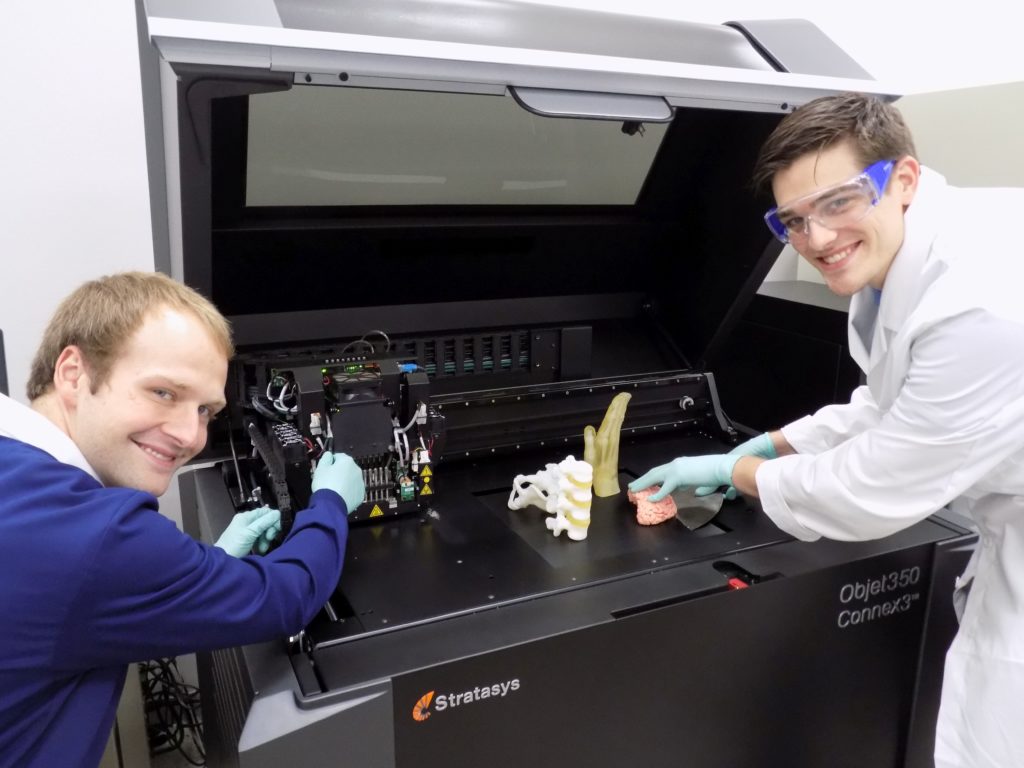 Great ideas
The founders of SiMMo3D started their company in a garage with a 3D printer. Now they're one of the tenants at THBD, working hand-in-hand with medical doctors at Baylor Scott &White Health, especially in orthopedics and cardiology.
The 3D organ models are used for surgeons for pre-operative planning, medical school students, and benefit researchers.
"I realized there was a big need for 3D printing organ models in the medical industry," said Ryan Quinn, CEO and co-founder. "It's another way for surgeons and surgical residents to practice their craft noninvasively."
One doctor, confronting a difficult hip dysplasia operation, used a 3D model. "He needed to better visualize the cutting angles to be used during the operation, allowing him to make a smaller incision," Quinn explained. SiMMo3D printed the patient's exact hip, thanks to MRI and CT scan technology.
The hospital saves time and money by using 3D copies of patient's organs, to reduce the patient's time under anesthesia while lowering the hospital's re-admission rates, Quinn said.
Cadavers still are used in medical school. "But they're expensive and don't always show certain disease states of interest to medical school students," Quinn said.
SiMMo3D can create models to fill the gap. "We can print 30 diseased hearts for the price of one cadaver."
The time it takes to print an item depends on its size and level of detail. Printing a heart, left and right atrium, and finger bones, all at once, takes about eight hours. The 3D printer can print with materials ranging from hard to soft, and in just about any color.
"As a nonprofit, we only charge our affiliates and tenants what it costs to print it," Annable said.
All for the community
THBD is part of the Temple Health and Bioscience Economic Development District established in 2003 by the state legislature, and is funded with taxpayer dollars. Temple voters elect the seven board members.
"Temple citizens gave us taxing authority, creating this nonprofit facility for bio-health, biotech, and health-related start-ups," Annable said.
It's all to benefit the larger community. "We've brought young blood to Temple," Annable said. "These are smart kids who contribute to our economy and then grow their own businesses here." With two of three tenants already earning revenue, "the premise is working; it's coming to fruition."
Tenant companies are set up to succeed in a challenging economy.
SiMMo3D benefits from the partnership THBD developed among organizations in the region, including Baylor Scott & White Health, Texas A&M University System Health Science Center and College of Medicine, Temple College, Central Texas Veterans Health Care System, Texas A&M University System AgriLife Research, and the City of Temple.
"Immediately our tenants have all these contacts so we can work as a team to help each other grow and succeed," Annable said. "When a company is ready to spread its wings, City of Temple employees could help find a location and qualified workers."
The THBD provides research grants for local scientists and doctors. Currently four researchers have received $25,000 each. The Texas A&M University System is heavily involved in the biodistrict, with around five biology or bioengineering students receiving summer internships at the lab each year. Two more master's degree students perform six months of research there.
The walls inside the building are filled with photos from old-time Temple, many of which were pulled from the Scott & White archives. Photos of trains, a technology then brand-new, make one realize how technologies change. Temple once again is aiming to be on the cutting edge.