Metroplex keeps commitment to community
Story by Catherine Hosman | Contributed photo
Carlyle Walton, president and CEO of Metroplex Health System in Killeen is keeping his commitment to the community when it comes to health care.
His vision has always been to provide a broader array of health care locally so citizens don't have to leave town or go to a bigger city to receive comprehensive care.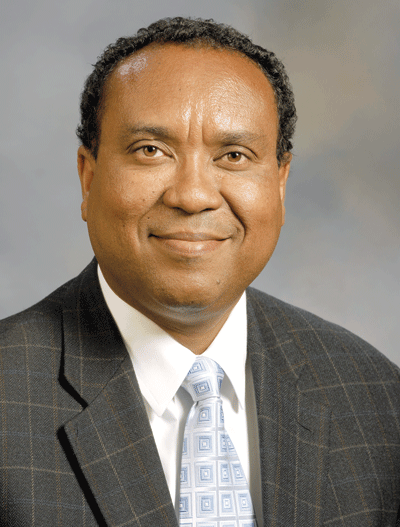 "2017 has been a year of implementation of changes that the hospital planned in 2016," Walton said.
Patient numbers have increased at the new Heart and Vascular Center and Walton said there are plans to bring in a fifth cardiologist next year. The hospital's cardiology catheter labs have seen a 15 percent increase in patients that Walton attributes to the "outstanding services provided by a team at the Heart and Vascular Center."
"The word is getting out," he said. "We have a strong team and we are always looking to inspire quality."
Metroplex Hospital is accredited by the Society of Cardiovascular Patient Care and recently achieved accreditation for stroke care. Walton said this improved confidence from the EMS and community perspective.
"When a person has a stroke, we are getting them treated in the most expedient way," he said. "It's that initial golden moment. When a patient receives the appropriate treatment, the prospect for the best outcome is significant."
In 2015, the Metroplex Health System Foundation funded $40,000 to install new cardiology equipment and software in Killeen and Copperas Cove ambulances.
The technology enhances the ability for first responders to diagnose a situation and come up with the best course of treatment before reaching the hospital. Critical patient information is wirelessly transmitted to the hospital before the patient arrives. This gives the attending cardiologist readings based on the report.
"Our team received the Mission: Lifeline® Gold Receiving Quality Achievement Award from the American Heart Association," said Erin Spencer, public relations specialist for Metroplex.
Other awards and certificates earned by Metroplex Hospital include the Bronze Award Mission Lifeline NSTEMI, Mission: Lifeline's Gold-Plus Award, the Get with the Guidelines® -Stroke SILVER PLUS Achievement Award Hospital, and the Stroke Award Silver Plus, Advanced Certification for Primary Stroke Centers from The Joint Commission.
In addition the ER uses video conferencing technology to connect neurologists with stroke patients in the ER.
"Using this technology, the doctor, in collaboration with the ER staff, can perform assessments, like checking pupillary response, asking the patients to lift limbs as needed, hear through a stethoscope, and gain access to the patient's medical records," Walton said. "The doctor can also order life-saving interventions as needed."
The Wound Care Center has been in operation for eight years and last year opened satellite facilities in Harker Heights.
"Patients are placed in a hyperbaric chamber and receives pure air on a high level of oxygen," Walton said. "The healing rate is 90 percent."
Metroplex Health System wants to help people stay healthy so they don't have to become returning patients. They have an extensive community outreach program that offers free exercise classes for all levels.
"We invite individuals, some with minimal activity levels, to come in and join our free classes," said Spencer. "We offer classes from low to high impact training to tai chi. We want to get the heart rate moving."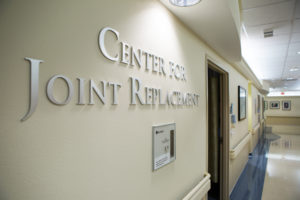 Joint replacements are now less stressful since the hospital opened an Orthopedic Joint Replacement floor this year. It offers patients expanded services, as well as focused and comprehensive care for joint replacements. A Joint Camp helps prepare a patient for their surgery and follow up.
The renovated Behavioral Health Center reopened last year and addresses the needs of adults and children. Walton said the hospital is in the process of recruiting psychiatrists supported by mid-level providers for inpatient and outpatient care.
"Today we continue to find the most efficient and mission centered way to serve our community in a turbulent health care climate," Walton said. "The major challenge remains in doing our best in the area of shrinking payments and a statewide and national clinical shortage of nurses. We are seeking creative ways to allow our nurses to serve at the top of their education level."
Walton said in closing that the hospital's out-of-pocket expenses are growing, but with shrinking reimbursements they are looking for more efficient and creative ways to serve.
"We will not sacrifice patient care," he said. "We will keep our mission: Extending the healing ministry of Christ."
Metroplex Health System includes Metroplex Adventist Hospital and Rollins Brook Community Hospital in Lampasas. They are all part of the Adventist Health System.
Metroplex Hospital
2201 S. Clear Creek Road, Killeen
Call 254-526-7523 or visit www.mplex.org.