Childhood dream leads to career in medicine
Story by SALLY GRACE HOLTGRIEVE
Photos by JULIE NABOURS
and contributed by DEKE JONES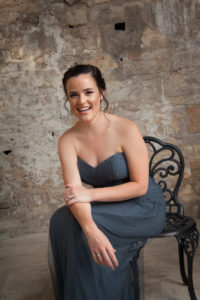 When Mary Gaines Irish was 5 years old she went to the pediatrician, then promptly informed her mother that she wanted to be a doctor when she grew up. Twenty five years and a lot of hard work later, that dream is finally a reality.
Irish specializes in internal medicine at Scott & White Medical Center — Temple and has a constant rotation of patients admitted to the hospital for a variety of organ system issues.
She diagnosis patients and prescribes treatment, checks lab and imaging reports and tracks the progress of those admitted for longer terms.
"It's such a broad specialty that it's kind of hard to pinpoint exactly what I do each day because it changes every day," Irish said. "People come in from all walks of life having a hundred different problems. But I like that it's always different. It's challenging to me — I've had so much fun doing my job so far."
Irish, born and raised in Knoxville, Tennessee, said she has always loved math and science and was obsessed with bugs and collecting things outdoors as a child. She remembers being introduced to algebra in seventh grade, the moment she discovered she loved solving problems.
Through her early pursuit of science, Irish realized the human body was fascinating and was always excited to learn more about it.
A medical match
When she started college at Samford University in Birmingham, Alabama, Irish considered pursuing a couple other medical fields, but said she ultimately always envisioned herself as a doctor. She majored in biochemistry and biology at the small university and said she received a lot of guidance from her professors.
"No one has been a doctor before in my family," Irish said. "So I would meet up with people in different walks of life that had accomplished what I wanted to accomplish, and I'd say, 'What did you do to get there?' and then tried to make my own way through it all."
After obtaining her undergraduate degree, Irish went to medical school at East Tennessee State University Quillen College of Medicine.
During her third year of medical school, Irish began dating another med student named Nolan. Shortly after, it was time to begin the rigorous matching process for residency placement.
"A few months into dating, Nolan and I decided to do something called couples matching — it's kind of the doctor equivalent of saying you're going to get doctor engaged," Irish said with a laugh. "Basically we devoted to try and go to the same place for our residency."
The couple interviewed together at hospitals all over the country. Both of them enjoyed everyone they came in contact with at Scott & White on their interview day and saw a future there more so than at any other place they visited.
Choosing where to do a residency is stressful to begin with, Irish said. Yet even as a couple interested in different medical paths — Nolan is in a radiology program — Scott & White was a place they could both agree upon.
"They were very welcoming to us knowing that we were a couple trying to match together here," Irish remembered. "It's a very family-oriented hospital and entire institution. I felt encouraged to come here with Nolan — they were happy we were doing this together."
The couple began their residencies at Scott & White together in July 2014. The big step in a new relationship worked out — they married in May 2015.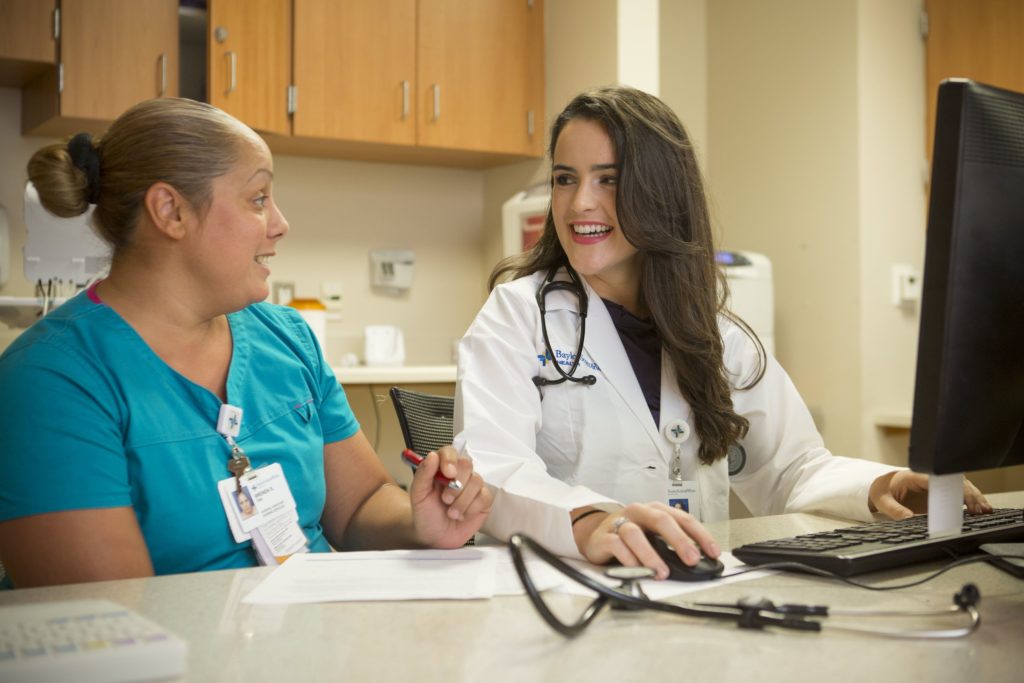 Resident challenges
Night shift is what the majority of residents dread deep down in their soul, Irish said with a good-natured laugh.
"You're put through the ringer on nights," she said. "It can be short staffed and you're put in positions where you really have to step up to the plate, compared to during the day when everyone is here."
On night shift Irish's skills and knowledge were challenged, and she loved it. Working at the hospital or Veterans Association on 12- to 14-hour shifts gave her intense, real training.
Working in the ICU was also a challenge due to long hours, extremely ill patients and tough situations. Irish often had to tell families that their loved ones were seriously ill, going to die or that they'd already passed away.
"I often sat with people while they died," Irish remembered of her ICU shifts. "That's another difficult position to be put in and learn, working through all that emotional part of residency, knowing it was a part of my job to comfort people in their time to go and comfort family members."
The knowledge comes with the territory, but that's to be expected, Irish said, adding that the real challenge of residency is mastering the art of medicine and honing in on one's clinical skills and how they interact with other people on the job.
You can read all day about the best approach to certain conversations and memorize little ways to tackle difficult topics with people, and that's important, according to Irish. But, she said, you don't really know how to do it until you're placed in that situation where it's up to you to determine how a conversation will go — how a family accepts that someone is dying or just had a devastating life event such as a stroke or heart attack.
Irish is still placed in that situation frequently, but it was in her residency that she learned how to handle that tough truth of being a doctor.
"Mary Irish is very good from a communications standpoint," said Curtis Mirkes, MD, program director for internal medicine residency and Irish's former supervisor. "She's really good at making sure patients understand their overall condition and treatment plans. Her communication skills are one of the first strengths I started to realize when she was an intern. Her ability to break down complex medical jargon to ensure patients and family members understand what's going on is one of the things I really liked."
Mirkes said Irish would always identify her weaker areas and then focus on improving herself. She also would constantly seek feedback on patient care and medical knowledge.
Hard work rewards
The little, meaningful, day-to-day interactions with patients and their families, that's the first thing Irish thinks of when she considers the most rewarding parts of her job. She said it's also incredibly rewarding when people are thankful.
The feeling of accomplishment after completing seven years of post-graduate training is also gratifying to Irish.
"I'm 30 years old now and I have an excellent job," she said. "To me, that is rewarding. I'm thankful to be where I'm at and proud of myself for all the hard work I did."
When going through medical school and residency, it's difficult to stop and be proud of what you've done so far, Irish said, because you're just constantly trying to get to the next step. But she finally feels like she's at a point where she can rest.
"I got to my job," she said. "I'm able to practice medicine the way that I dreamed of practicing medicine 10 and 20 years ago. It's been a long journey, and to rest and feel that satisfaction that I worked hard to get here is an important thing to do — especially as a doctor. We get stuck in thinking about the next challenge and the next thing, because our minds work that way."
When not at work, Irish enjoys exploring and "eating her way through" Austin with her husband. The couple also enjoys working on their Lake Belton home together and watching movies. One of Irish's favorite ways to relax is to simply take her dog Ares on walks around the lake.
Regarding advice for anyone interested in pursuing a career as a doctor, Irish said perseverance and hard work are the most important things.
Perfection is impossible, she added, one should never strive to be perfect and remember that if they don't get it the first time, that doesn't mean they won't get it at all.
"You should expect to fail if you're doing really hard things," she said. "You have to learn to move forward after that. If you don't move forward, you won't get there."