Criminal justice degree transfers into banking career
Story by CATHERINE HOSMAN
Photos by MIKE BARTOSZEK and JULIE NABOURS
and contributed by JENNIFER HETZELl and ASHLEY WHITWORTH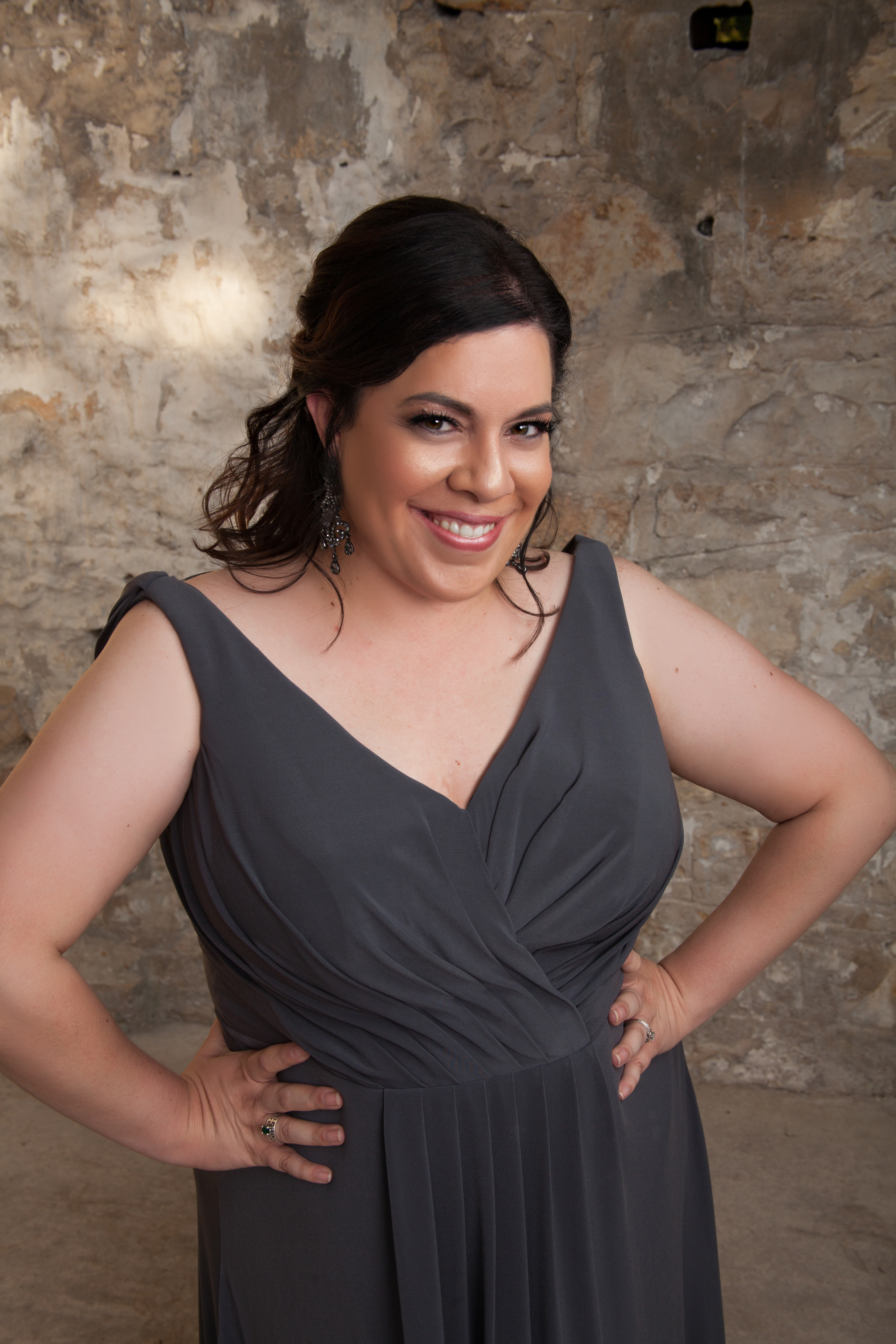 Ashley Whitworth loves puzzles.
As a vice president and loan officer of First Texas Bank she is responsible for sifting through the many pieces of information that come across her desk in the way of loan applications.
"Every day is a puzzle," said Whitworth, from the boardroom of the Killeen bank. "I can be given a stack of papers in the morning and in the afternoon, make sense of it all, assess the loan information and determine if we can or cannot move forward."
Whitworth, 31, is striking in her professional Navy blue outfit, accented by the string of pearls around her neck. She is one of the young, rising professionals who is on the path to becoming a future community leader. She is the immediate past president of the Greater Killeen Young Professionals and last month, she was named Young Professional of the Year by the GKYP.
Whitworth splits her professional career between the Killeen and Copperas Cove bank branches, while also spearheading a new young professionals group in Coppers Cove, and staying active with the GKYP. In her personal life she is an Army wife to husband, Mathew, and mom to 4-year-old Connor.
A banking career was not Whitworth's first choice. She earned a degree in criminal justice with a minor in accounting from Sam Houston State University with the goal of becoming an FBI agent. What greater puzzle is there than working in the field, unraveling the evidence of, or investigating a crime scene, pulling together the pieces that might complete a picture.
But fate had different plans for her. A medical issue kept her from performing essential duties of the job and she had to find another path.
"I wanted to be an FBI agent. I didn't know I was a numbers person," said Whitworth.
Her criminal justice degree and minor in accounting led her to a position with the BSA (Banking Secrecy Act) and MLA (Money Laundering Act).
"I feel like this helped me get my foot into the door of banking," she said. "I took classes on white collar crime. But I wasn't feeling challenged. My millennial self wanted faster results."
She felt like her peers were advancing quicker, so she decided to go for a master's degree in business.
In 2010, she graduated from Texas A&M University, Central Texas, with her MBA.
"As millennials we want to be informed, to have the plan communicated to us," she said. "Now being older and wiser, I can observe the plan, figure it out and know what I need to do to get myself on track."
The banking industry has been around for centuries and is ever changing, which sometimes can cause headaches, Whitworth said. "Just because you see something every day doesn't mean it's going to be the same next week or next month."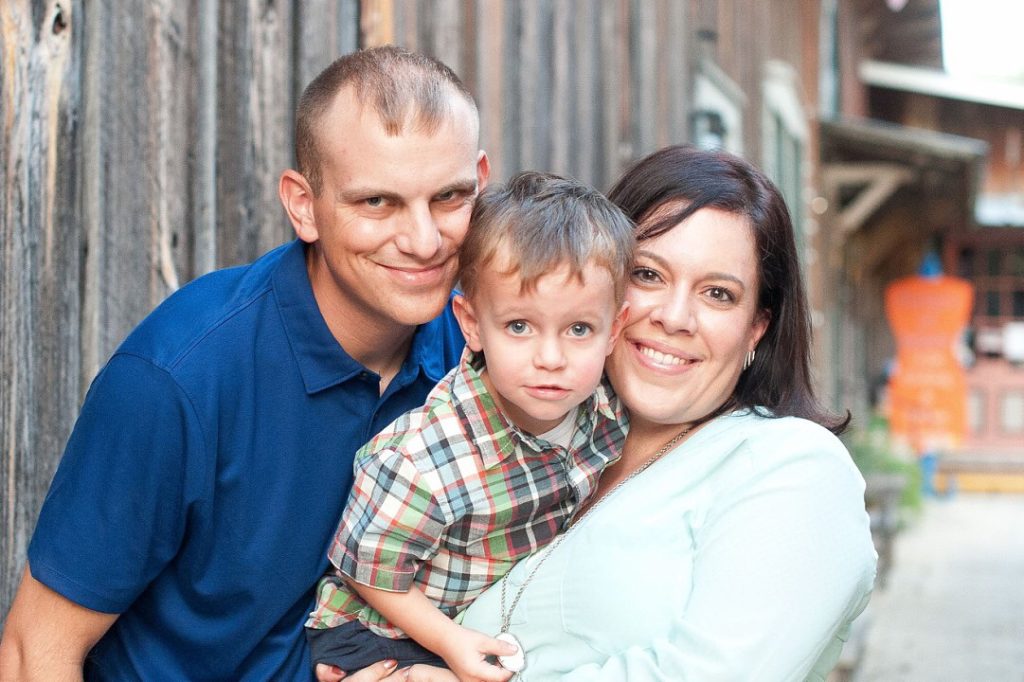 Blended family
Whitworth was born in Virginia, and was 7 years old when her stepfather, George Sargent, received his PCS to Fort Hood. This turned out to be his last PCS, and the family settled in Copperas Cove, where Whitworth graduated from Copperas Cove High School. She attended Sam Houston State University and came home to Bell County after graduation to make Killeen her home.
"I moved here after college. I grew up in the Killeen area and if I was going to work somewhere, this was a good way to meet community leaders, find out what was available in the community."
Growing up in a tight knit, blended family, Whitworth said it was her paternal grandmother who encouraged her to become an independent woman
"Grandmother raised three kids on her own. She understood the struggles that came from being a woman in the world, especially the business world," Whitworth said. "She encouraged me to interpret that in whatever manner fit me. She wanted me to achieve the one good job that would support me."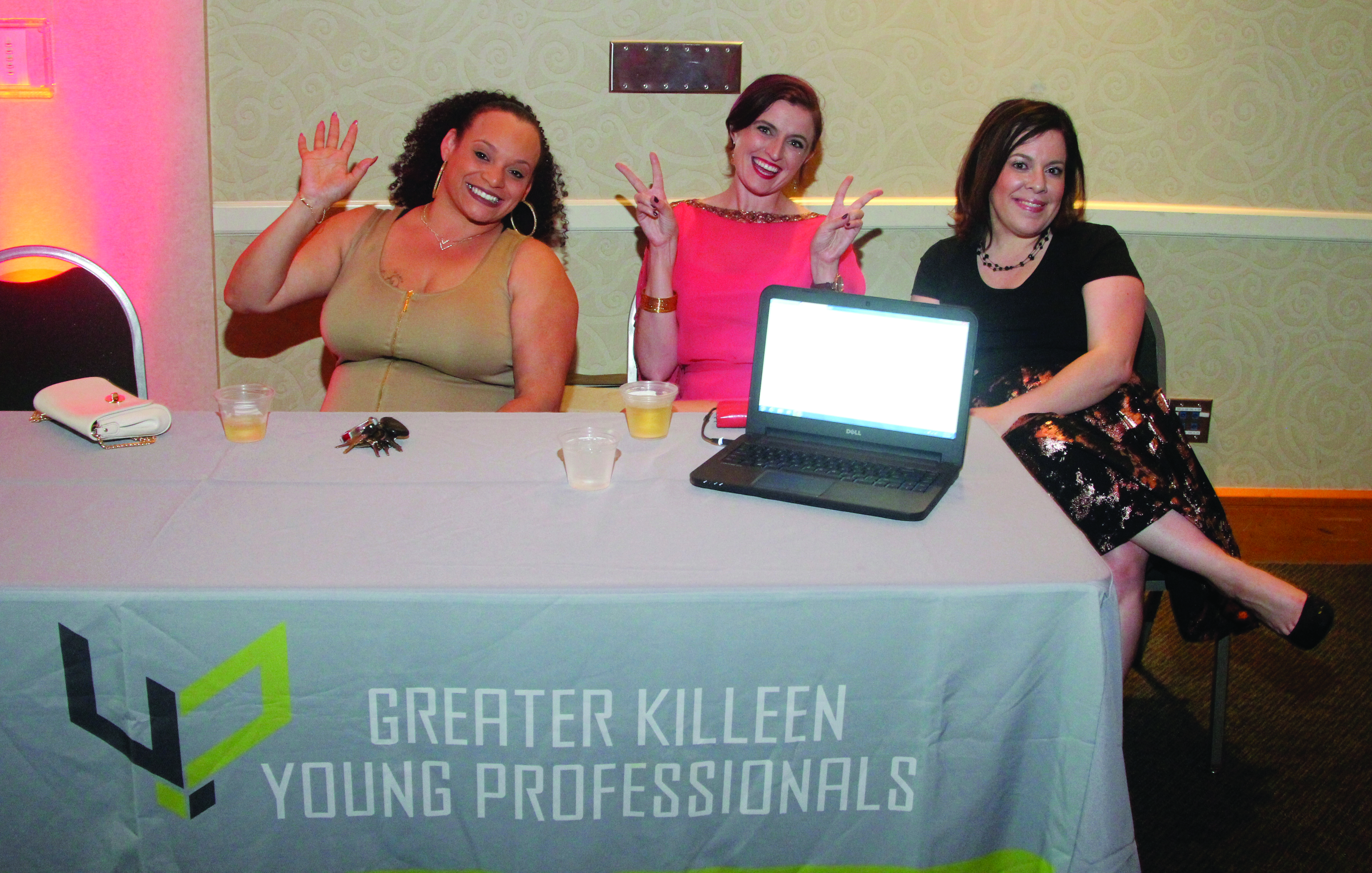 She was just 22 and attending graduate school when she joined the Greater Killeen Young Professionals. The organization was originally nurtured by the Greater Killeen Chamber of Commerce to unite area young professionals to engage, learn what is in community, and give them the potential to become the future leaders of the community.
GKYP is open to young professionals under 40; however, nonmembers of any age are welcome to visit and attend a meeting that may have a speaker of interest for them, she said.
When Whitworth became president in 2014 she said the group had been around for five or six years. One of the first things she did was to observe and reflect on what was working, and what wasn't.
"I had done work with other young professional groups and looked to some of their ideas and programs," she said.
One of the ideas she borrowed, and took the lead on, is the Morning Ambition Group. The group meets quarterly at 7:15 a.m. in different locations and is geared toward the young professionals who are unable to attend other meetings.
Members start phasing out of GKYP around age 40, but she has a way to go.
"I'm on the back half of the age group and I want to inspire and mentor true young professionals to help them find a place for themselves in the community," she said,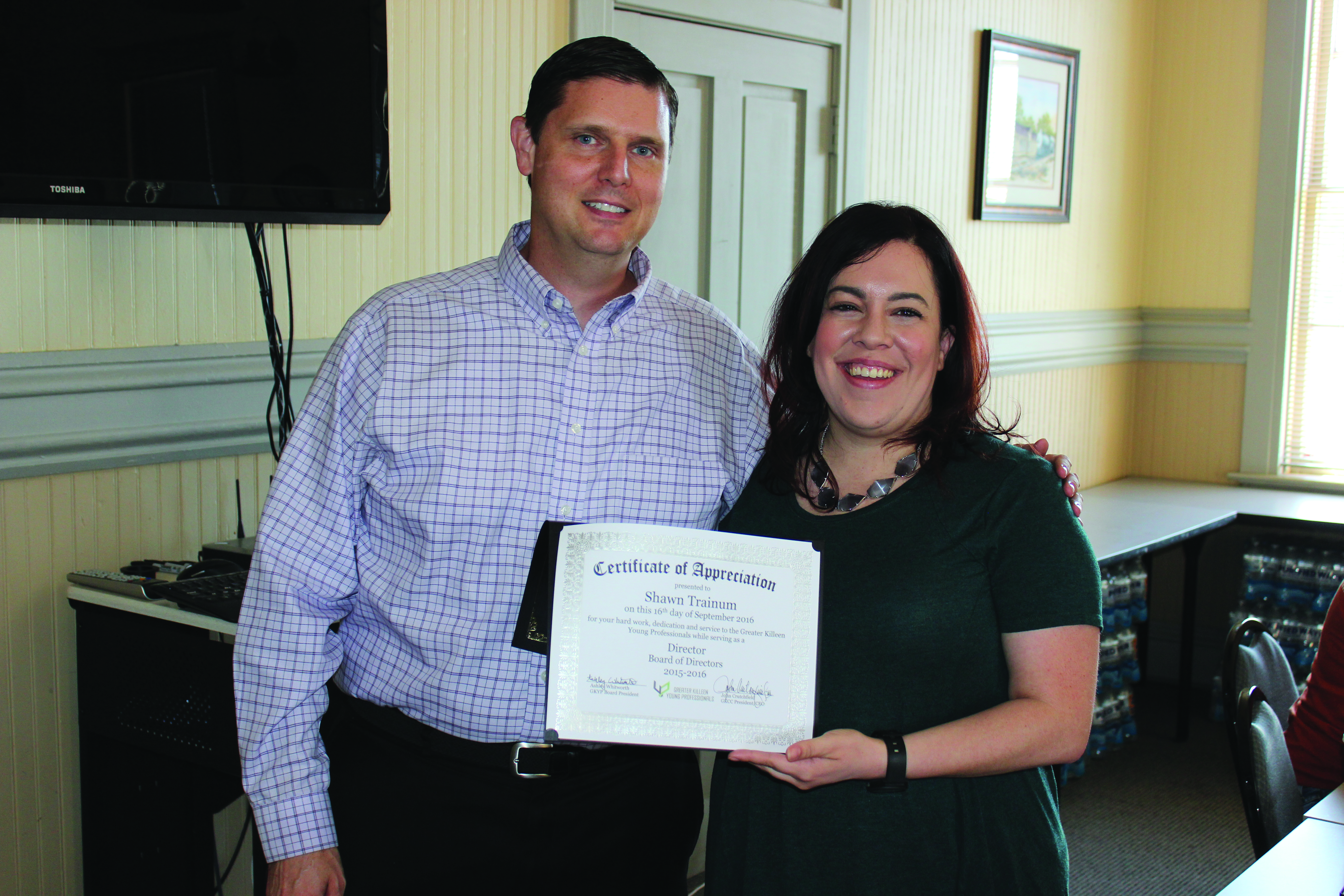 In the meantime, she continues to implement new programs and reorganize membership. She is also the driving force behind the creation of the Copperas Cove Young Professionals.
"Ashley has been invaluable to the group both in terms of helping it to grow and in terms of embodying what a successful young professional looks like," said Jennifer Hetzel, director, strategic communications for the Killeen Chamber of Commerce. "During her term as president from 2014 to 2016, the group has developed into an organization known for making a difference, and has become a force in the community."
Whitworth said becoming a member of the GKYP provided her a "wonderful way to meet like-minded people in Killeen."
"It gave me so many opportunities to connect and engage with community leaders," she said. "I served on the board of other nonprofits and along the way, made some friends."
"Ashley values being involved in the community and doing more than her 9 to 5 job," Hetzel said. "She goes above and beyond. When she says 'like-minded people' she is looking for people who will be involved and make a difference."
Membership has remained steady over the last couple of years, and Hetzel said it has grown in diversity.
"We are bringing in people with different backgrounds, jobs, walks of life," she said. "With that you get more ideas and different programs. Things fall into place when you get a variety of people in a group like that."
A family life
When Whitworth isn't at her job, attending a meeting or function, or helping other young professionals navigate their way around the community, she's at home with her family.
She spends time with her son, Connor, who just entered preschool, her husband, Mathew, and her three dogs, "Most people have one dog that weighs more than my three combined," she said, and finding a new recipe in the Pioneer Woman's Cookbook to create for her family.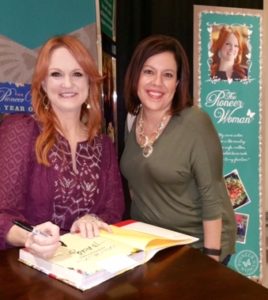 "I'm a huge fan of the Pioneer Woman," she said. "She makes food that reminds me of home cooking — just plain good, although she spices things up a bit."
However, she confessed, most of the time she's boiling pasta to satisfy the cravings of her 4-year-old son, and simplify the family meal after a busy day at work.
"I learned how to pick my battles," she said. "There are days when I want to make a beautiful roasted lamb shank, but we get pasta with jar sauce instead."
She tries to keep things as normal for her son as she can, despite the fact that his young life is changing with the beginning of preschool, which he calls, "The Big Kids School."
As far as balancing home life and work, she said she learned how to say no.
"People understand, if I'm given a two day notice for an event, I can't make it," she said. "As a mom, wife and career woman, I need to find balance and I'm lucky to work with people who understand that."