Creating a community at St. Vincent de Paul of Greater Temple
Story by CATHERINE HOSMAN
Photos by JULIE NABOURS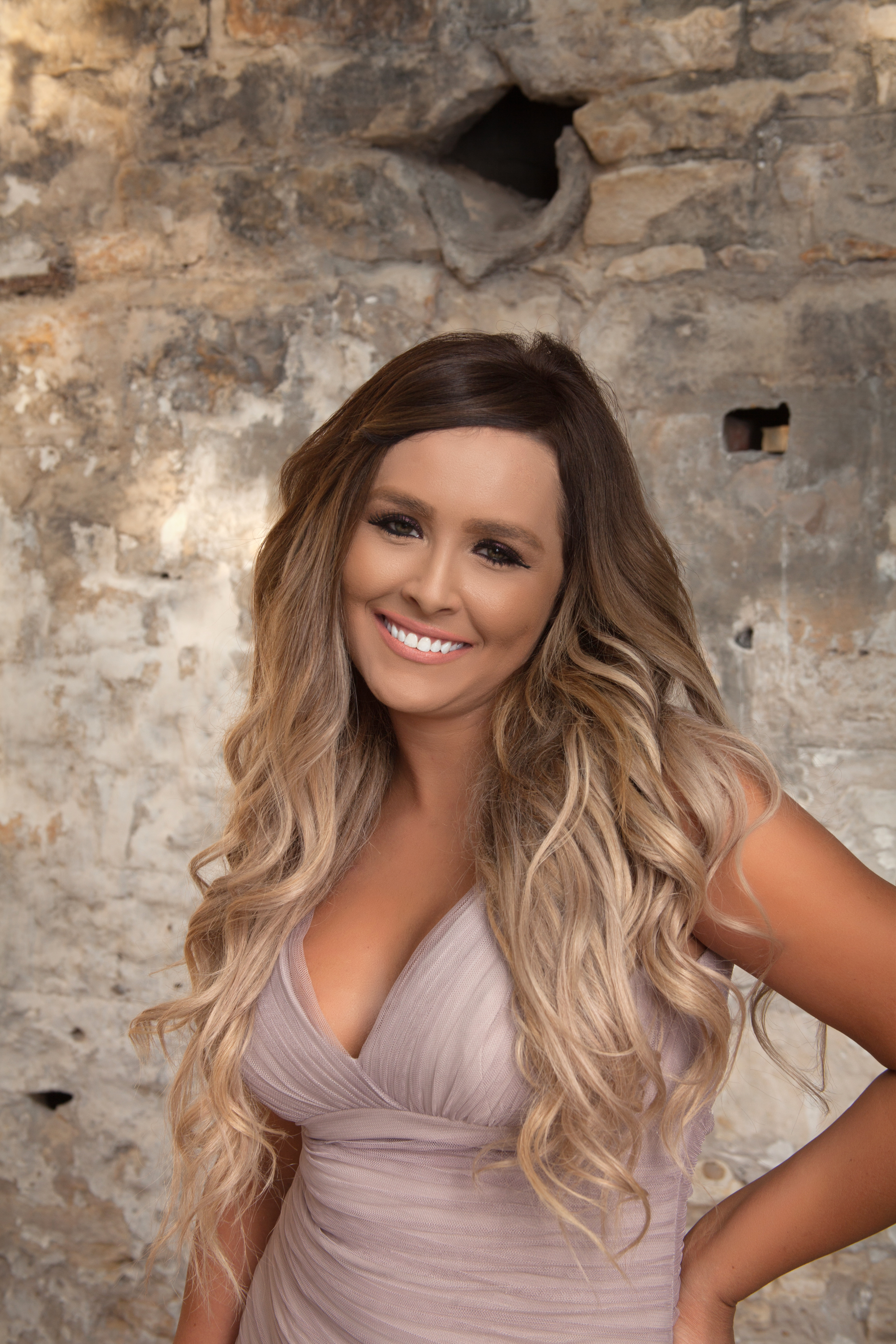 It's a Thursday morning at St. Vincent de Paul of Greater Temple, a United Way Agency, and volunteers at the food pantry are filling orders for the 100 families that will arrive to pick up their bi-weekly groceries.
Assistant Executive Director Caitlin West is in the middle of all the action, directing and helping, as volunteers buzz through the storeroom and pantry choosing items to fill the bags and boxes.
As volunteers continue to fill the special orders inside, another group is setting up tables outside, displaying boxes of produce and other food items for the "free choice table." West explained that clients can pick up those things they may have missed on their order, or for folks just wandering into the area, hoping to find some food to take with them.
Some of the families who come to fill their coffers are struggling with unemployment, or are the working poor, trying to keep food in their children's tummies. Others are the homeless who come in for assistance, but who often return to volunteer.
But the homeless are not the volunteers. They work side-by-side with senior citizens and retired workers from all walks of life, including doctors and business executives.
St. Vincent's goes beyond providing food for the needy and homeless in our community.
It is also a thrift store with repurposed, usable clothing, furniture, knickknacks, and the occasional antique.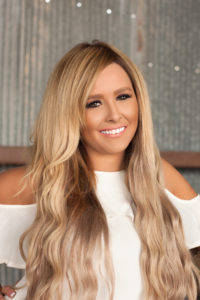 West, along with her assistant, Skylar Miller, welcome each person who walks through the door of St. Vincent's with compassion and humanity. There are no questions asked and West makes sure all people feel valued, regardless of their socioeconomic background or living situation.
West works in partnership with many other homeless shelters and organizations in Temple. Sometimes they pool their resources, other times she is asking their directors if they have anyone who would like to volunteer at St. Vincent's.
One of her volunteers is Ms. Gray, a resident of the Kyle Hotel who went into the shop to look for new clothing. After meeting West, she said she wanted to come back to volunteer.
"When I got the clothes from here, Caitlin offered me water. She came across as a sincere person. If you don't have what you are looking for, she will find the resources," said Ms. Gray, 56.
Gray volunteers every afternoon for two hours, and sometimes longer if she is not in one of her classes at Temple College.
"I like helping people," she said. "My boss is super nice. She asks me how we are doing. It's like a big family.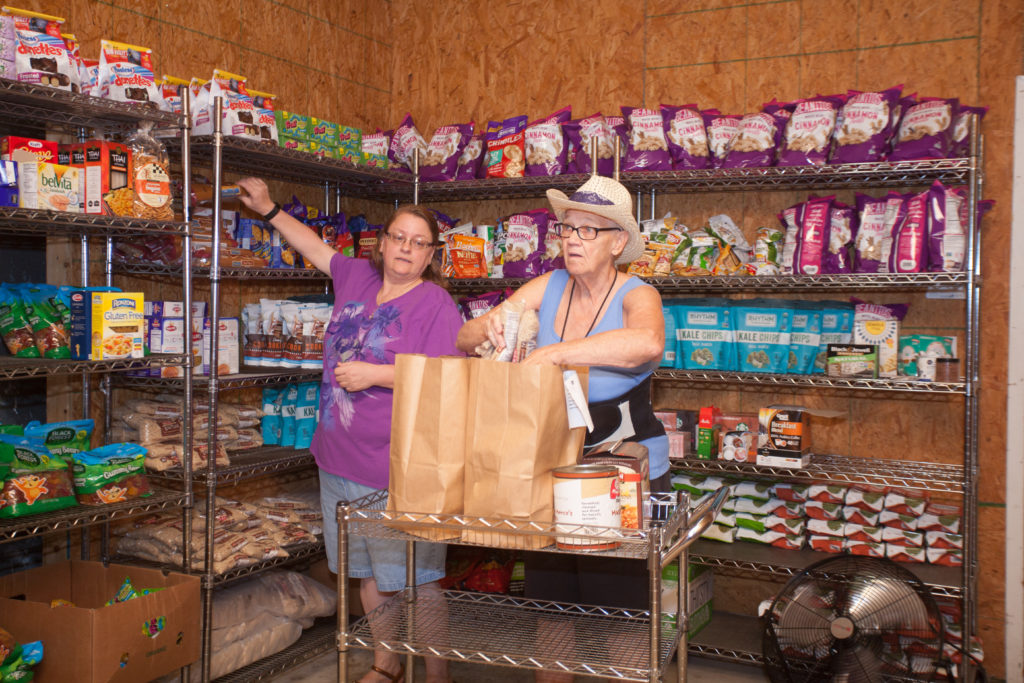 A rancher's daughter
West is a cowgirl. She is one of two siblings (she has a younger brother, Garrett), to parents Glen and Saundra West.
Her family owned working cattle ranches in Bartlett, Rosebud, Salado, and Deridder, Louisiana, about 50 miles north from where she was born in Lake Charles, Louisiana.
West, 31, said she had a privileged life growing up a rancher's daughter, but she wasn't spoiled. She and her brother had to earn their way and her parents kept them grounded with the myriad chores needed to run a ranch.
"We baled hay, raised cow dogs (Australian shepherds), took care of the horses, chickens, cows and goats," she said.
West also mended fences with her dad, cleaned stalls and did other chores associated with ranching. For fun, she rode dirt bikes and four-wheelers with her brother and horses with her dad.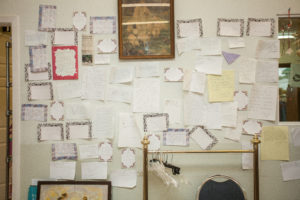 She spent a lot of time on Gunsmoke, her white palomino, riding and barrel racing, but she wanted more. She wanted a career. So she packed her bags for Littleton, Colorado, to be near her paternal grandparents in Evergreen, Colorado, and earned her degree in cosmetology at the Littleton Academy of Hair Design in 2006.
In 2008, the family's ranches were hit hard by the drought and they were forced to close their business. Her parents retired to Abiquiu, New Mexico, and now live on a 50-acre horse ranch.
While her parents kept her grounded, she credits her maternal grandmother for instilling in her the compassion to give to others.
"My grandmother was from Honduras and was of Spanish culture," she said. "She had an unconditional love and understanding for all people and would give the shirt off her back. She taught me to see outside the box. She was always positive, humble."
Caitlin was at her grandmother's bedside when she passed away in 2013 at the age of 84. Her grandmother left her a living legacy to help others. That same year she volunteered at St. Vincent de Paul, sorting clothes, arranging the store to make it look better.
"She was my best friend," West said. "She taught me so many things. She gave me a better understanding of the Lord's will; how she was raised, they didn't have a lot and they saw people differently to how I was raised. She opened up my eyes to see the plight of the homeless and other people."
Moving forward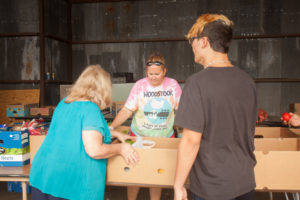 Caitlin started volunteering at St. Vincent's three years ago and was hired as a full-time employee in February. This coming January, nearly one year after she came on board, she will assume the position of executive director, currently occupied by Ken Valka, a partner with a Temple law firm.
"The board of directors recognized in Caitlin a deep passion and humility to serve the poor and the needy," said Valka, who recommended West for the position. "Caitlin has demonstrated strong organizational skills and has a very good relationship in the community among other food pantries, which permits collaboration between the social agencies in the community."
St. Vincent de Paul of Greater Temple is not associated with the national organization of the same name and is funded by store sales, private donations, corporate grants, church contributions and the United Way.
"St. Vincent's is also a member of the Bell County Community Coalition," Valka said. "It also provides financial assistance for rent or utilities from funds received from the United Way for anyone who meets the requisite criteria."
It takes a special person to run an organization whose volunteers and clients are mostly homeless. Caitlin's workday begins at 8:30 a.m. One of the first things she does is pray with her staff on duty. Then she goes over the team skills, sets the agenda for the day, and leaves the operation in the hands of her assistant, as she and volunteers go out into the streets seeking out homeless people living in obscure places to pass out snacks and water. Afterward, she picks up donations, hands out fliers, and trades with other shelters.
"The underserved community knows about us (the store)," she said. "Now we are trying to bring in a more diverse clientele base here. Some people come in to buy the antiques for resale. By bringing in a diverse clientele, it helps our community."
Because the prices at St. Vincent's are so low, a family needing to furnish their apartment can find deals on furniture and other household goods. "This helps lower income families," West said.
In a room behind the cash register, between the store and the pantry, is Lucy's Closet, named for one of St. Vincent's founders. Toys are stacked on shelves from floor to ceiling and it's not unusual to hear Caitlin invite children into the room to select an item, at no cost to the parents.
In addition, this year St. Vincent's donated 25 backpacks stuffed with school supplies to the Back Pack Buddies program of Temple for children of lower income families.
"The people here are my friends and my family," West said. "Many of my volunteers are homeless, or live at the Salvation Army center. We make them feel like a part of a family. Some people say I'm adopting the underserved community, but they adopted me. Not one thing could move me from here. These are happy spirits."