October events in Central Texas
Requiem for Steam: The Railroad
Photographs of David Plowden
Special Exhibit
Now through Dec. 9
"Requiem for Steam: The Railroad Photographs of David Plowden," on loan from the Center for Railroad Photography and Art in Madison, Wisconsin, features 30 meticulously crafted black and white photographs all taken by Plowden who is widely acknowledged as one of America's great landscape and industrial photographers. "Requiem for Steam" is his tribute to the end of the steam era on American and Canadian railroads.
Temple Railroad and Heritage Museum
315 W. Avenue B, Temple
Call 254-298-5172 or visit
www.rrhm.org for more information.
First Fridays: Stay Out Late Downtown
5:30 to 8:30 p.m.
First Friday of every month historic downtown Temple is transformed into a giant party. Join us for street music and performances, great drinks, amazing food and after hours shopping. First Friday offers something special for everyone. Come explore downtown Temple.
Main Street
Call 254-298-5378 for more information.
Harker Heights Annual National Night Out
Harker Heights Police Department
Oct. 3, 5:30 to 9 p.m.
City wide in Harker Heights
This annual community-building campaign promotes police-community partnerships and neighborhood camaraderie to make our neighborhoods safer, more caring places to live. It enhances the relationship between neighbors and law enforcement and brings back a true sense of community. It provides a great opportunity to bring police and neighbors together under positive circumstances.
Enjoy festivals, parades, cookouts, neighborhood block parties and various other community events with safety demonstrations, seminars, youth events, visits from emergency personnel, exhibits and more. To register your block party stop by the Harker Heights Police Department to fill out a registration form or visit www.ci.harker-heights.tx.us/ to download the application.
Contact the Harker Heights Community Services Department at 254-953-5410 or 254-953-5411 for more information.
Live Well Expo
Oct. 4, 1 to 6 p.m.
Live Well Temple is to develop a culture of wellness in Temple for citizens, visitors and newcomers.
Mayborn Convention Center
3303 N. Third St., Temple
For more information, call 254-298-5720.
7th Annual Harker Heights Community Garage Sale
Oct. 7, sunrise to sunset
Shop for new treasures at homes throughout Harker Heights. Addresses, times, and big sale items are listed on the city's website and inside city buildings.
Call 254-953-5493 for more information or visit www.ci.harker-heights.tx.us.
Bark in the Park
Oct. 7, 11 a.m. to 2 p.m.
Join us for hours of fun for you and your dog. Watch demonstrations, visit informational and vendor booths, take part in fun contests, and meet new four-legged friends. All pets must be leashed and handlers must be at least 13. Owners are responsible for cleaning up after their pets.
Central Texas Bark Park
4320 Lions Park Road, Temple
Call 254-298-5733 or visit TempleParks.com for more information.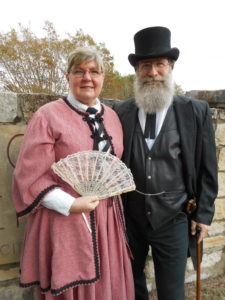 Tablerock Amphitheater presents
Our Salado Heritage Speaks
Oct. 7, 5 to 6:30 p.m.
$5 for adults, $3 for children 12 and under
Enjoy a walking tour of the historic Salado graveyard. As the afternoon shadows slip into the dimness of the evening the Salado pioneers who are buried in the Historic Old Salado Graveyard come to life to tell their stories.
Salado Graveyard
Baines Street
Turn right on Baines Street from Royal Street.
Call 254-947-9205 or visit saladohistoricalsociety.com for more information.
The Mayor's Fitness Council presents
Temple Trail Blazers Walking Challenge
Oct. 7, 10 a.m., Kick Off Event
Free for all ages
West Temple Park
121 S. Montpark Road, Temple
Call 254-298-5403 or visit GetFitTemple.com for more information.
Annual Herb & Art Festival
"Jammin' With Art In The Park" Lampasas
Grapes and Grains Wine and Beer Garden
Oct. 14, 10 a.m. to 5 p.m.
This year's Annual Herb & Art Festival takes place at the Sculpture Garden in Campbell Park and offers a full day of fun for all ages. Enjoy fine arts, vendors, a food truck competition, Texas wines and craft beers, live music and a children's area.
$15 admission to wine and beer garden and includes a commemorative wine glass, tote bag, 10 tastings and snacks. Must be 21.
$10 admission per person for food truck competition
Hanna Springs Sculpture Garden at Campbell Park
501 E. North Ave., Lampasas
Visit www.lampasaschamber.org or call 512-556-5172.
Bell County Heart Walk 5K
American Heart Association
Oct. 14
8 a.m. check in
8:30 a.m. walk begins
Join hundreds of Temple-area residents for the annual American Heart Association Heart Walk, a non-competitive 5K walk that raises awareness of heart disease, the country's No. 1 killer. Walkers may participate as individuals, join a team, or start a team.
700 Confederate Park Dr., Belton
Email Nettie.Reynolds@heart.org or call 512-338-2478 for more information.
Halloween Splash Bash
Oct. 27, 6:30 to 8:30 p.m.
Admission $5
Sammons Indoor Pool
2220 W Avenue D, Temple
Call 254-298-5930 for more information.
Haunted Hayride
Oct. 28
3 to 6 p.m., Family friendly
$5 in advance or at the gate (pick your own time)
6 to 10 p.m., Haunted Scary Rides
$6 advance or (pick your own time) or $8 at the gate
Bend of the River Park
7915 S. General Bruce Drive, Temple
Call 254-298-5733 for more information.
Belton Senior Center
Country Western Dances
Oct. 5, 6:30 to 9:30 p.m.
Jus' Country performs.
Oct. 19, 6:30 to 9:30 p.m.
Out of the Blue performs.
Participants are encouraged to bring a snack dish to share.
Potluck Supper
Oct. 23, 5:30 p.m.
Freddie Fuller, the Singing Cowboy, performs during dinner.
842 Mitchell St., Belton
Call 254-939-1170 for more information.
7th Harker Heights Community Garage Sale
Oct. 7, Sunrise to Sunset
Visit www.ci.harker-heights.tx/parks for more information and locations, email hbuller@ci.harker-heights.tx.us or call 254-953-5493.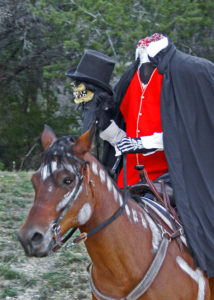 Tablerock's Fright Trail
Oct. 14, 21 and 28
6:30 to 9:30 p.m.
$5 adults
$3 children, age 12 and younger
Tablerock's one-half-mile walking trail presents thrills and chills. Enjoy author's biographies and skits from classic tales.
Drinks and snacks available at the concession stand. Arrive early and be prepared to wait.
Tablerock Amphitheater
Royal Street, Salado
Call 254-947-9205 for more information or visit www.tablerock.org/events.php.
Copperas Cove Fall-O-Ween Festival
Oct. 21, 4 to 8 p.m.
Come join us for our Fall-O-Ween Festival! Enjoy a wide variety of games and attractions as well as costume contests and a large aisle to do your trick or treating, this event is sure to please everyone.
City Park Complex
1206 W Avenue B, Copperas Cove
Main Street Market and Food Truck Frenzy
Oct. 28, 10 a.m. to 4 p.m.
Enjoy arts and crafts dealers, vintage finds, nursery and greenhouse booths, live music, food and free yoga on the lawn.
2 N. Main St., Temple
Downtown behind the Municipal Building
Call 254-298-5378 for more information.
12th Harker Heights Halloween Hoopla
Harker Heights Parks & Recreation
Oct. 31, 5:30 to 8:30 p.m.
The City of Harker Heights hosts this fun-filled evening to provide the youth in the community with a fun, safe alternative to door-to-door Trick or Treating.
Enjoy games, inflatables, candy, activities, and other forms of entertainment.
Harker Heights Community Park,
1501 E. FM 2410, Harker Heights
Call 254-953-5465 or email nbroemer@ci.harker-heights.tx.us for more information.
Email information about upcoming events in Central Texas to editor@texappealmag.com by the end of the month for next month's issue.