Focus on family, business and community
Story by CATHERINE HOSMAN
Photos by MIKE BARTOSZEK  and JULIE NABOURS
and contributed by LENNA BARR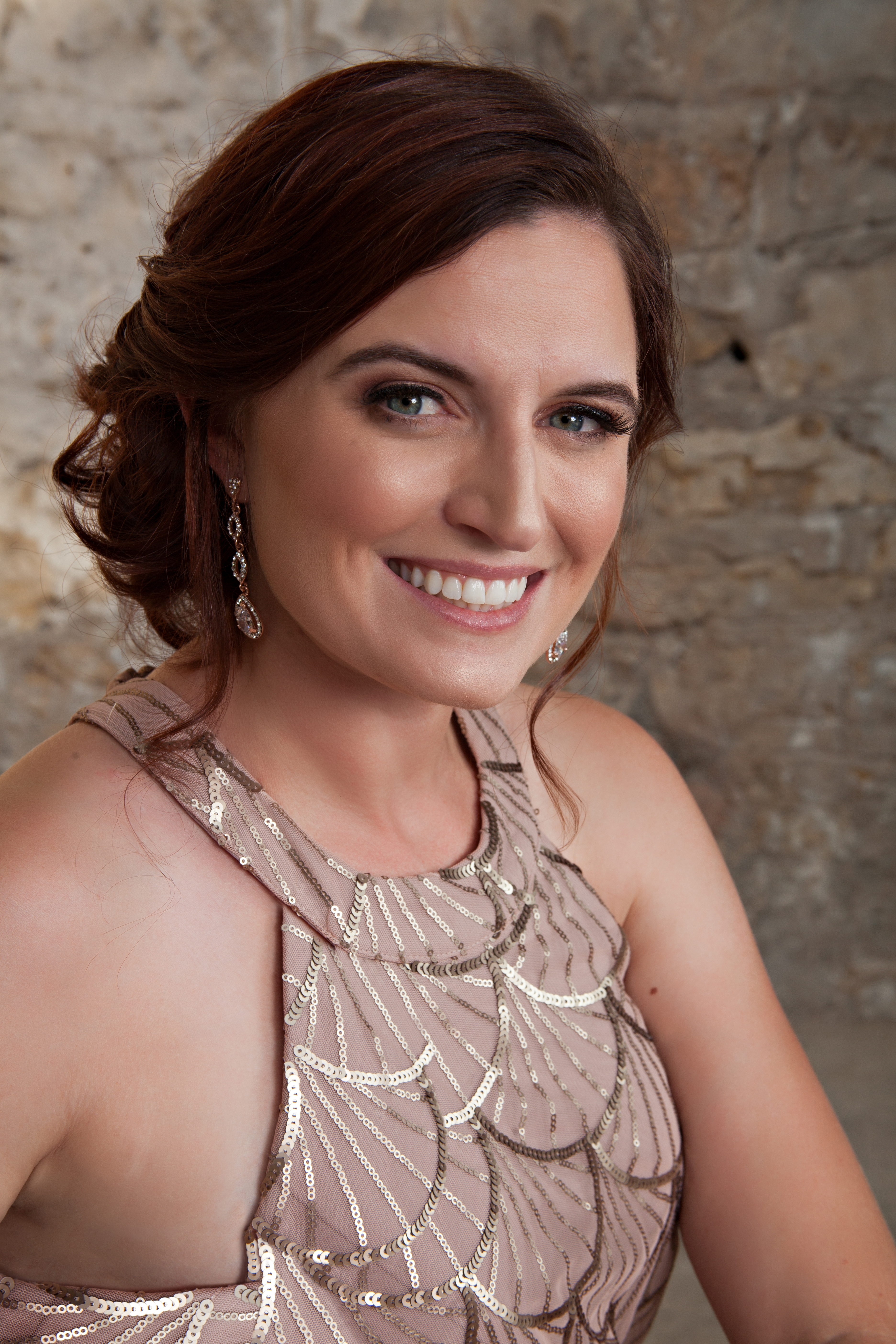 At five feet ten inches tall Lenna Barr towers over most of her clients.
She is the vice president of operations for her family's business, Kidz Therapeze in Killeen, and is surrounded by dozens of children daily who receive therapeutic services at the clinic founded by her parents Kelly and Kim Barr.
Children receive variable degrees of therapy ranging from speech, occupational, physical and eating in custom designed rooms that fit the children's specific needs in this 22,0000-square-foot facility.
Children's laughter and sometimes frustration blend together in a cacophony of sound as specialized therapists work with the children in group and individual sessions. There is even a timeout room for children who may need to escape the over stimulation they may absorb from the continuous activity in the clinic.
"Mom wanted to be a physical therapist since she was 16," said Barr, 30. "She was a director of rehab for a hospital and was a home health care worker and treated patients."
Today the business is a family affair with her mom at the helm of the therapists, her dad runs the operation and Barr is in charge of human resources, payroll, therapy production and researching industry trends in pediatric therapy.
Barr was still in high school when she began working at the clinic, then a 1,500-square-foot facility with three therapists. She came in after school to answer phones, type reports on the only computer, and return in the evening to perform janitorial duties with her parents. She remembers watching her parents working hard to build their dream. But it wasn't her dream.
When she went off to college her intent was to work in the corporate world, primarily corporate real estate. But like so many young people, she found herself in a situation where she needed a job now. Her mom brought her into the business while she pursued her MBA at the University of Mary Hardin-Baylor. When she graduated, she stayed on.
"It was the best decision I made," said Barr, who has been with the company for 10 years. "I didn't look back. There is a different joy that exists here. I'm happy with the choice I made."
Bringing in new young professionals, especially into her family's business, takes an eye. Barr said she looks for someone who is detail-oriented, honest and has a good attitude.
"I can teach you anything but the right attitude," she said. "Working with health care there is a lot of private information. Can I trust you with that? And be honest. If you make a mistake, we can fix it; we can figure it out together."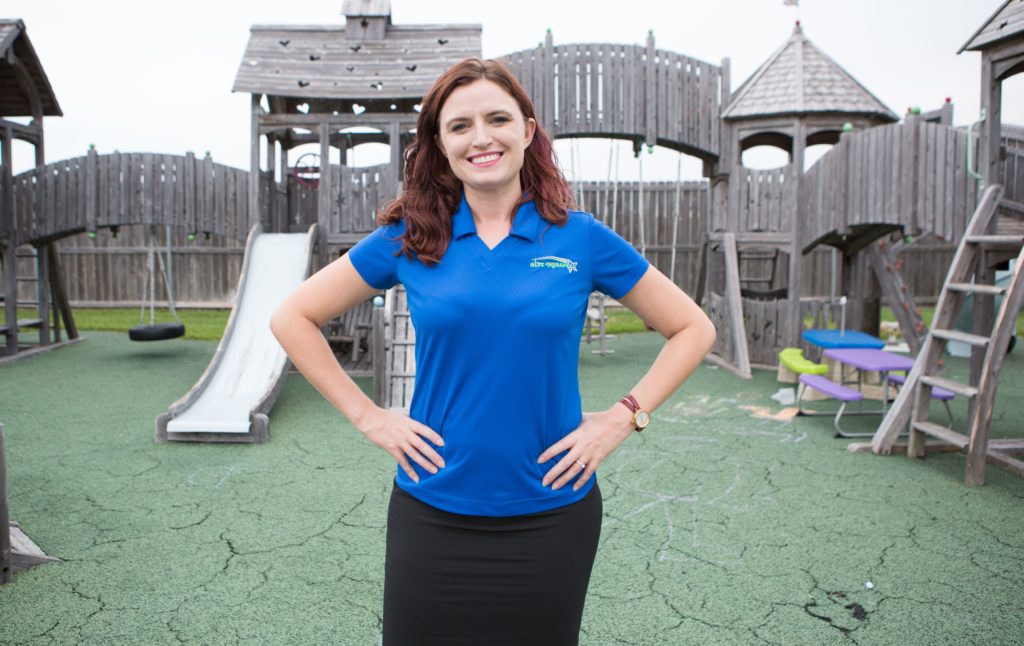 Community service
Barr is a millennial. She comes from Generation Y that she said experienced a stunted adolescence. They grew up loaded down with a heavy curriculum of things to accomplish and do, she said. With parents most likely from the Baby Boomer generation, when most people took jobs right out of high school, and college was only for the privileged, she said her generation wanted to have everything.
"The Baby Boomers wanted us to have education. They provided for us so we could be what we wanted to be. The world was our oyster."
Because so much opportunity was afforded to her generation, Barr admits they didn't have the time to grow in emotional maturity.
"We came out of college and found out we are not special," she said, referring to the "everyone-is-a-winner" mentality of her generation.
Because of that initial attitude, Barr said young professionals were marginalized for their behavior. But the pendulum has shifted and the young we-deserve-everything generation has matured.
"Our generation is the most generous," she said, referring to monetary donations and community philanthropy.
Barr's community philanthropy started in 2011 when she became the secretary for the Greater Killeen Free Clinic. Six years later she is the vice chair focused on board development, strategic planning and bylaw review. She also serves on the fundraising committee assisting with events, community relationships, and grants to support the clinic's annual $500,000 budget.
"Being the vice chair for the free clinic is the most valuable thing I do with my time," she said. "It's a huge need."
"Nonprofit boards in general have a lot of trouble recruiting young professionals, many don't see the value of investing a lot of time in their community that way," said Marlene DeLillo, executive director of the Killeen Free Clinic. "Lenna is an exception to that trend. She's not afraid to ask the hard questions board members should ask in the role of governance. Also, she dedicates many hours of service to ensure that the free clinic has long-term sustainability and continues to meet the health needs of the most vulnerable people in our community."
In 2013, she joined the Greater Killeen Young Professionals. She served as the professional development chair for two years, scheduling speakers for monthly development luncheons. In 2014, while in her early 20s, she joined Rotary International and was selected one of 30 young professionals from around the United States to attend the first Rotary Young Professionals Summits in Chicago and Salt Lake City.
"The application process was grueling," she said. "We had to present a video and an essay. It was a 72 hour think tank. We focused on strengths and weaknesses. We took away how you can reach out to young professionals."
Through this experience she became the chair of the Rotary Satellite Club and brought in young community leaders for fellowship and to help them make an easy transition into Rotary.
"One of the things we at Rotary were faced with, as many service organizations, is aging population members," said Robert Crouch, president, Killeen-Heights Rotary. "Lately we've seen an influx of younger professionals. Their enthusiasm and motivation energizes the rest of us to do what we do to serve the community and the world.
"The Satellite Club is part of the Rotary Club of Killeen-Heights, but is designed for young professionals 40 and younger. Most of the members are professional dual working couples with kids," Crouch continued. "At 7 a.m. it's difficult for one or more of them to attend. This gives them the opportunity to be a Rotarian and be involved with community service while being a member of our club. They are full members of the Killeen Heights Rotary. They just meet at different times."
"For example, instead of meeting at 7 a.m. we meet at 5:30 p.m. at a local wine bar or anyplace where adult beverages are served," Barr said.
A family affair
In addition to Barr's busy professional and philanthropic life, she is also mother to Pearl, 2, and wife to Jared Foster, who also works in his family's business.
Barr and Foster met at a GKYP meeting. She took notice of the young man riding a motorcycle. After they met, he walked away from the 20-something woman, not to be rude, but because he had invited members of the group to come to his house to hang out. Barr wasn't invited directly, but she made her presence known, showing up with her mom who escorted her to Jared's house.
"Jared was really cute. Mom wanted me to go to his house to hang out," she recalled, smiling. "That was six years ago."
Despite how busy they both are, they always make time for family. Sometimes it's a family outing with Pearl, like floating down the Frio River, and other times it's date night Tuesday, when her mom babysits and the couple dine at their favorite Temple Italian restaurant. Not too long ago the couple was on their way to the Willie Nelson concert, but traffic issues delayed their arrival so they diverted to their favorite eatery, arriving just before closing.
"We were the only two in the restaurant," she said. "The staff played Willie Nelson for us the whole evening."