Meeting the growing needs of children
McLane Children's Medical Center expands to offer more services to pediatric patients
Story by Catherine Hosman | Contributed photos
Since it first opened in 2011, Baylor Scott & White McLane Children's Medical Center–Temple has evolved into a comprehensive pediatric care center for children in Central Texas and beyond.
In its first five years of service it has logged 960,000 clinic visits; 111,000 radiology exams; 106,000 emergency department visits; 55,000 physical therapy/occupational therapy visits, 21,000 surgeries and 28,000 inpatient discharges. The emergency department was built for 24,000 visits per year, but treated more than 27,000 children in 2016. The medical center was certified as a Level II Pediatric Trauma Center in 2013, and offers advanced pediatric trained professionals and state-of-the-art equipment. (Source: S&W Media)
Its pediatric and neonatal transport team is ready to go on a moment's notice to pick up a child from any facility, traveling as far away as Abilene, Galveston or Houston and all points in between. Critically ill or injured children are transported from a community hospital or clinic, and brought back to MCMC for care in its critical care ambulance that functions as a mobile ICU. The current unit is a quad cab designed to carry families, and it is child friendly. The ambulance was a gift to the medical center from the employees of Sam's Club and Wal-Mart. However, by 2015, due to the expansive territory the ambulance serves, and the growing call volume, a second unit was needed. The second ambulance, affectionately called Little Brother, was put on their wish list — a wish that became a reality this year due in large part to the philanthropic efforts of The Scott & White Visionaries.
Little Brother is a smaller version of the primary ambulance and is also a mobile ICU. It should arrive to the medical center in the next several weeks.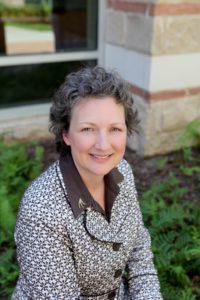 "It is equipped to do everything Big Brother does — any treatment, the equipment is exactly the same. It's just a little smaller quarters," said Ellen Hansen, Chief Operating Officer and Chief Nursing Officer of MCMC. Little brother will lack a family cab, but it will be able transport one family member and travel as far as its Big Brother. "It won't have any limitation on its miles," she said.
Hansen said the transport team completes approximately 1,000 emergency calls a year, including helicopter transport.
"We miss another 2,000 runs," she said. "With Little Brother we will be able to bridge that gap and complete more than 2,000 transports a year."
Last year the medical center added a pediatric sleep clinic and a pediatric dialysis unit, in partnership with the Temple Dialysis Center. Children awaiting a kidney transplant can now have treatment in Temple. The center serves up to six children a day, Monday through Saturday. During the school year, a Temple ISD teacher visits the clinic to help children keep up with classwork.
Expanding services
As the community grows, so do the needs of its pediatric patients. "With the increase in patients we have added some new services. We are reaching capacity issues and there is only so much that we can grow," Hansen said. "We are hitting bed capacity and flattening on growth because we don't have enough room."
The expansion is a five-year, three-stage effort that includes a $14 million dollar, 13,000 square foot, two-story addition to the ED equipped with a new 3T MRI machine.
"This will give us five more ED rooms and a new MRI that is faster and more complex and will enable us to do more in-depth studies of the brain and the heart than what we are able to do today," Hansen said. "We are fully funded by philanthropy and have designed Expansion 1. We've been saving our pennies for three years now. All donations that come in that are not specific (like the funds raised by The Visionaries for a new ambulance), if people donated money as a general gift, we saved it and put it aside towards the first expansion."
Expansion 1 breaks ground in October and includes the emergency department, physical and occupational therapy, and the radiology department to house the new MRI.
Expansion 2 is currently being planned between Expansion 1 and the specialty clinic. "Expansion 2 will move the pharmacy and lab to the second floor and we will finish the emergency department on the first floor. We will connect the hospital and the clinic through internal hallways. All together Expansion 1 and 2 will add 17 ED rooms and double the size of the physical and occupational therapy," she said.
The medical center is currently constructing a new power plant. A new 192 space parking lot was constructed to replace the lot supplanted by the construction of the new plant.
Hansen said the new power plant will replace half of the existing one that is more than 50 years old. Because they have only half the funding for the new plant, the original power plant will still be used as part of the new facility.
"We've outgrown all of our utilities — heating, air conditioning, water — it is too small to serve what we need to do here so we have to put the infrastructure in place," she said. The cost for the entire project is $15 million. The first half of the new plant is $7.5 million and is fully funded by Baylor Scott & White Health.
"This will give us a brand new building sized to support everything we do today and what we will need for power in the future," she said.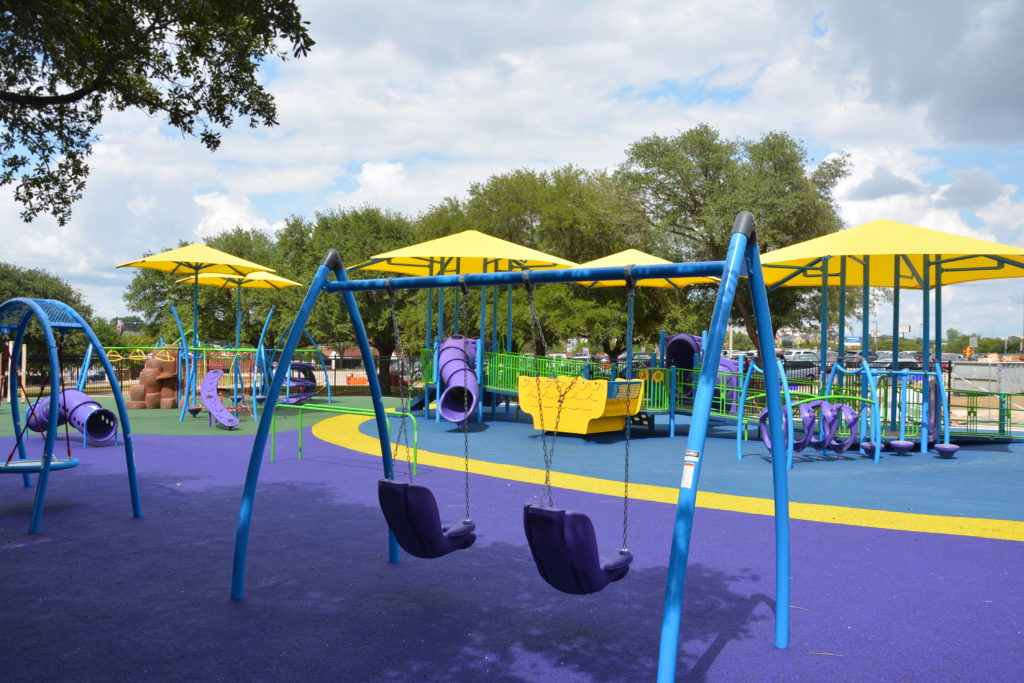 Beyond the obvious
Not only does the medical center staff focus their attention on the physical needs of a child, they also offer emotional and mental respite for the patient and his or her family, with their colorful hallways, playrooms for children, a meditation garden created by members of the Bell County Master Gardeners Association, and a musical playground.
Just outside the main entrance, across the driveway, colorful playground equipment is being installed behind a steel fence. What makes this playground unique are the oversized instruments placed throughout the area.
"It's exciting. We had a donor, a lady who was a music teacher, and when she passed away she left a portion of her estate to Legacy Scott & White to build a musical playground," Hansen said. "We found musical elements to go into the playground and built the playground around those elements."
Hansen said they used the teacher's gift for the musical aspect of the playground, and employees raised an additional $153,000 for the completion. The playground will offer full mobility so any child can play in the area safely. "We will have full-size bells, chimes and drums. With help from the music department at the University of Mary Hardin-Baylor, a professor designed the layout, directing how the instruments would sound the best. We will be able to do concerts with those instruments; a small ensemble group with percussion, bells, and chimes."
In addition, the playground will include an 11-foot walled amphitheater around the instruments, shade trees and sails. "Our community has a lot of pride in having our own children's medical center. We are arguably the smallest community in America to have our own children's medical center," Hansen said, adding that she had encountered families who have moved to Central Texas because of MCMC. "Children have special needs not available in other parts of the country. They move here for a family friendly medical center in a small town, with big city care."
McLane Children's Medical Center – Temple
1901 SW HK Dodgen Loop, Temple
Call 254-724-5437
https://childrens.bswhealth.com
Community Outreach
MCMC provides a menu of outreach programs for the community through its trauma and injury prevention department with classes that range from babysitting, teaching teens how to care for younger siblings, and preventative care that covers topics from ATV safety, driving safely, hand washing, how to prevent injuries, bike injuries. There is also a car safety class and how to choose the appropriate baby or toddler car seats for your child.