Medical care for the 21st century
Story by Sally Grace Holtgrieve | Contributed photos
Scott & White Medical Center — Temple experienced another year of growth and improvements in technology and specialists.
The hospital is in the midst of constructing a new surgical sciences facility that will add 10 to 11 large operating rooms.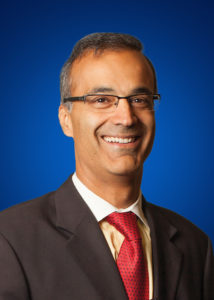 "We can't predict exactly what the future (surgery) technology will be," said Shahin Motakef, president of Scott & White Medical Center. "But we know we'll need more space. By making the rooms larger than needed now, we know we'll be set for decades."
The operating room is currently embedded in the middle of the hospital. The new surgery facility will have an external entrance with dedicated parking. Patients and family members will be able to walk directly into the center.
The new facility also will have more privacy for preoperative and postoperative patients.
"Currently, a lot of our pre-procedure rooms are separated with curtains," said Motakef. "But nowadays more privacy is appreciated, so we're creating that."
Construction began last August and the facility is scheduled to open in summer 2018. Transplants, orthopedics, neurosurgery, bariatrics, cardiac surgery, vascular surgery and more will be done in the center. According to Motakef, the project will allow the doctors at Scott & White to do the most modern procedures possible with the latest advanced equipment.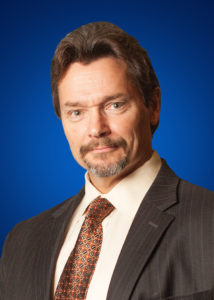 "It will allow us to better serve the community and our patients who require surgery, by increasing the number of surgeries we can do," said Dr. Stephen Sibbitt, chief medical officer. "The new operating rooms are large and will have state-of-the-art equipment, which will allow us to treat very complex cases that would otherwise have to leave the region and go elsewhere."
In 2016, the hospital had a record year for transplant services. More than 96 organs were transplanted and that number is expected to rise for the 2017 count.
The advanced heart failure clinic is improving its various options for patients battling heart disease, including providing heart transplant and mechanical heart assist devices for certain patients. Interventional cardiology's transcatheter aortic valve replacement (TAVR) program is also a new procedure routinely being offered to patients with aortic valve disease.
The aortic valve is an essential valve within the heart that helps to direct blood flow within the heart, Sibbitt explained. Age and specific medical conditions cause the valve to become leaky or sticky. When this occurs, patients develop significant symptoms including shortness of breath, chest pain, decreased stamina and difficulty walking.
"In severe situations the valve needs to be replaced, and until recently, this involved open heart surgery, which involves opening the heart to replace the valve," Sibbitt said. "This can result in a long and sometimes difficult post-operative recovery."
Sibbitt said with the TAVR procedure, doctors don't have to open up the chest anymore and can perform the procedure on patients that couldn't otherwise tolerate open heart surgery. The procedure is extending the life, and quality of life, for patients.
"It's less invasive, very innovative and the outcomes are fantastic," Sibbitt said. "The hospital stay following open-heart surgery for aortic valve replacement may be several days, yet with a TAVR procedure patients are discharged as early as twenty-four hours after the procedure."
New strides have been taken in neurosurgery, as well. The hospital purchased a bi-plane angiography system to assist in complex endovascular cases. Introducing such technology allows the doctors to do more complicated procedures, Motakef said. They can work on more complex cranial cases that come from all over Central Texas. As a level one trauma center, the hospital also sees a lot of neurological cases related to trauma and will be able to better serve those patients.
The new technology also evolves the care doctors are able to give patients with movement disorders such as Parkinson's disease and tremors through the ability to do extremely precise surgery in those areas.
"We're also becoming a comprehensive stroke center," Sibbitt said. "This designation will signify that we provide advanced acute stroke care, which patients may not be able to receive at other facilities without this designation."
When a person has a stroke, they may be able to receive medicine to break up the blood clot causing the stroke in their brain, Sibbitt said. If the patient does not meet criteria to receive the clot buster, they may be candidates to undergo an advanced neurological surgery technique, which is available at Scott & White Medical Center, to remove the blood clot causing their stroke.
Bariatric surgery services also continue to advance for those in need of weight loss solutions. Last summer Dr. David Provost, a well-known surgeon, was recruited by Scott & White, and now people are traveling to Temple to undergo procedures, according to Motakef.
This year orthopedic services obtained the Mako robot, a surgical tool used for patients that need hip or knee replacement surgery. The robot allows surgeons to do the procedures they are currently doing, but in a substantially more precise manner with less pain and less revision.
With the Mako robot assisted surgery, orthopedic surgeons can more precisely align the knee implant, allowing patients to have a faster recovery, Sibbitt stated.
"Our surgeons believe they'll get a much better outcome with the robot than without it," Motakef said. "Early results have been very favorable for patients."
The robot was trialed in December 2016 and arrived at the facility in May.
Motakef said he believes Scott & White Medical Center continues to be a leader in model health care. The integration between physicians and the hospital is second to none, he said, adding that a lot of organizations work to copy their model, engaging in telephone conferences and visiting to learn what they can adopt at their own practices.
Scott & White is recognized as being a top institution in the state and the nation, Sibbitt said, with plenty of awards and accolades and more on the horizon.
"Another thing that's special about us is the honor to be training the next generation of physicians," Sibbitt said. "We are a training institution for almost 500 training physicians, within 39 accredited specialty training programs. These accredited programs provide our training physicians with the opportunity to develop the skill and expertise to be the leading physicians of the future."
In summary of the year, Sibbitt said all the new technology, skill and expertise will allow the medical center to serve more patients in the community, as well as those outside of the community who are looking for expertise they can't find elsewhere.
"Essentially we are focusing on improving our capabilities here so that we can better serve the community," he said. "People don't have to go to a large city for routine or advanced medical care, they can find everything they need right here in Temple."
SCOTT & WHITE MEDICAL CENTER – TEMPLE
2401 S. 31st St, Temple
Call 254-724-2111 or go to sw.org.