Leave the 21st century behind at Jourdan Bachman Pioneer Farms
Story by SALLY GRACE HOLTGRIEVE
Contributed photos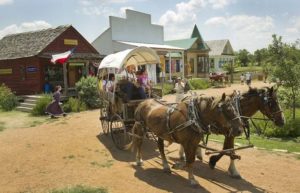 The Jourdan Bachman Pioneer Farms outside east Austin is enchanting with its stories of 19th century Texas life. This large portion of pristine country is surprising: one moment you're driving through a busy North Austin suburb and the next you're kicking up dust as you step through time into a village depicting Texas in 1899.
The living history museum allows visitors to immerse themselves in five functioning, fully restored homesteads. The sites include the village, an 1868 German emigrant farm with a one-room log cabin; an 1873 Texian farm commemorating the settlers who migrated from the Eastern states, and an 1886 cotton planters farm.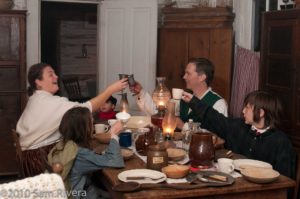 There is also an 1841 Tonkawa Indian site, which is set atop land where the Native Americans kept camp for many years. There are chickens, horses, and cows at each site along with various gardens. Visitors can march straight up the front porches or crouch beneath teepee flaps to enter the homes. They are encouraged to engage all of their senses in understanding the past.
If you need any further reason to visit, an assortment of holiday events and activities takes place at the farm this season, taking visitors back in time to a 19th century Christmas.
"During the day time we'll have Prairie Christmas," Chairman of the Board Mike Ward said. "There are crafts, hayrides and horse-drawn carriage rides, depending on the day. We generally have an 1800's Santa Claus people can take pictures with, and we tell them about the history of Santa."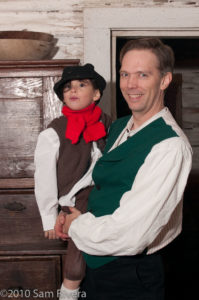 At night there is a live, progressive theater play, Ward continued. Visitors don't just watch–they participate in the Texas adaptation of Charles Dickens' A Christmas Carol, complete with special effects.
How to live in the 19th century
Pioneer Farms offers unique ways to celebrate and learn about every holiday. They also offer a variety of specialty programs throughout the year — so many that if you took them all and then woke up in the 1800s one day, you would probably be fine. There are textile and spinning wheel classes, leather working classes, Dutch oven cooking, cheese and sausage making classes, and other heritage trades, from flint making to basketry. There are classes for the 21st century pioneer, as well. Ward teaches urban farming and a "keeping backyard chickens" class, among others.
The most popular heritage trade class is blacksmithing. When Lead Blacksmith Jesse Stamper started working at the farm in 2014, there were 19 students enrolled in the program. Last year 159 people underwent blacksmith training, and that number is expected to be exceeded once again at the end of this year.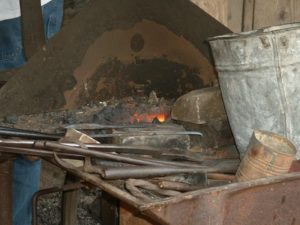 "People live a life that is very divorced from what we used to think of as reality," Stamper explained regarding the draw of blacksmithing. "They live in their warm apartments, they follow their rabbit trails to and from work, and they have their little restaurants they go to. Everything is taken care of for them. That leads to a sense of not quite feeling like you have control of your life."
When people start learning how to do the trades for themselves, even if they don't need to do them, the knowledge and understanding of how to do them provides a sense of comfort and strength, according to Stamper. He said a lot of his students work in the computer or sales industry — people who don't work with their hands and feel like they're missing something.
"We also have a lot of people show up because they're curious," he said. "They want to know how you take one of the hardest known substances and turn it into tools and ornamental pieces and things that are beautiful."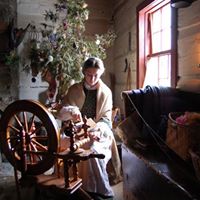 The farm also offers opportunities for kids seeking community service hours, whether they need them for the National Honors Society or because they got into trouble.
"There is a curriculum that goes with the program," Ward said of the former type of student worker. "It teaches these kids about architecture and history and other stuff while they're out there working off their community service hours for shooting their mouth off to a teacher or fighting. We've had some amazing results."
One teenage girl began her time at the farm with "a major attitude," as Ward put it. But something connected and she began to take an interest in the old buildings on the site.
"After completing her required hours, she came back out here with her mom and they volunteered on and off until she graduated from high school," Ward said. "She recently visited and told us that she became so interested in architecture during her time here that she's now enrolled in college and wants to eventually transfer to UT's school of architecture."
Another young man came to the farm with 60 hours of sanctioned community service and no desire to complete it. But his time at the farm changed him, and according to Ward he has since "cleaned up his act" and is working on a history major.
"He says he wants to run a museum like this someday," Ward said. "It's little teachable moments — that's what the whole place is about."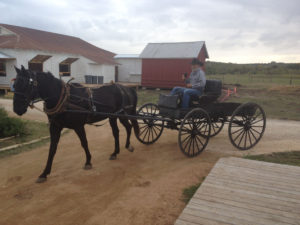 Kids come to Pioneer farm, see a chicken stand up in the hen house and go, "Oh, eggs come from chickens, not the grocery store," Ward said of the variety of teachable moments he witnesses daily.
There's a disconnect between people, and knowing where a lot of stuff comes from nowadays, considering most people don't live on farms like they did in the 1800s, Ward added.
The "ah ha" moments are not limited to children. Learning about the people that inhabited Central Texas, while smelling and touching the houses they occupied, helps connect the dots of history in ways a textbook never could.
As you stand along the creek bank, with teepees and a 600-year-old oak tree behind you, it's easy to picture the Tonkawa women discussing where to lead their people next. The Tonkawas were a matrilineal society and the women decided where their group was going and when.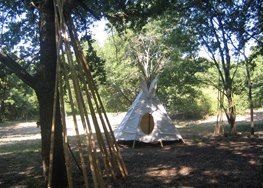 "It was a maternal clan," Ward said. "So if I married a Tonkawa woman, I would join her family in a clan that was moving from one place to another."
Most groups had 30 to 50 people who lived a nomadic existence in pursuit of the game. Why did they believe the women should lead the groups?
"That's how the buffalo herds worked," Ward said. "The female buffalo determined when they would move and where. In some respects, this was telegraphed through a lot of the plains Indian tribes."
To remember more powerful women, poke around the German emigrant farm and imagine the wives working alongside their husbands in the fields and chopping down trees.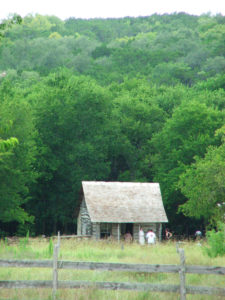 "The Texian ladies thought that was abhorrent when they first started assimilating," Ward said. "But after 10 or 15 years they started getting into the fields and working, too. All the cultures came together."
The Spanish used the Tonkawa trails that passed through the farm's site as the northern branch of the Camino Real, and the Chisholm Trail also went right through the property.
"This is the crossroads of a lot of history that happened in this area and in Texas in the 1800s," Ward said. "You can walk around these sites from one period to the next and see how Texas history has progressed over the years. The cultural stuff is fascinating — you get a picture of why Texas is the way it is today by walking around these sites."
If you go
Take Interstate 35 south to exit 243 toward Braker Lane. Continue onto the I-35 north frontage road. Turn left onto east Braker Lane. Stay in the left two lanes to turn left onto Dessau Road; follow Dessau Road back to East Braker Lane, turn right. Continue to Pioneer Farms Drive, turn right.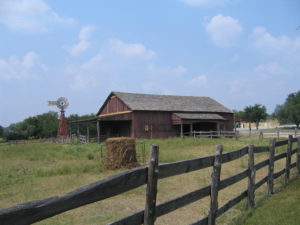 Hours
Fridays, Saturdays and Sundays 10 a.m. to 5 p.m.
Last admission daily at 4 p.m. Gates close at 5 p.m.
Admission
$8 for visitors ages 13 and over
$6 for children ages 3-12; children 2 and under are free.
Admission for groups of 20 or more is $5 each. Admission prices for special and nighttime events, such as Halloween and Christmas shows and Austin Family Music Festival, are higher. Pay admission in the General Store by the front gate. Cash, checks with proper identification, and major credit cards accepted.