Seton Medical Center: Six years of healing in Harker Heights
By Catherine Hosman
Now in its sixth year of service Seton Medical Center Harker Heights, and the adjacent Wellstone clinic continues to grow in the comprehensive services it provides to the community. It is part of the Austin-based Seton Health Care Family, and in partnership with Nashville based Ardent Health Services who merged with LHP Hospital Group, adding SMCHH to its roster of hospitals. In May, Modern Health Care named SMCHH as one of AHS's best places to work in the U.S.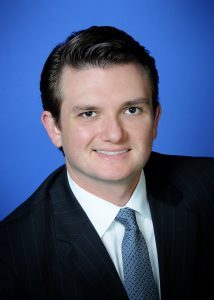 "It speaks to our ability to achieve building a great center and place to enjoy one's time," said CEO Zach Dietze.
SMCHH recruits staff and physicians from all over the country. Dietze said the hospital's more than 300 employees are attracted to the Central Texas lifestyle, its economy, slower pace, recreational areas and proximity to larger cities like Austin, Dallas and San Antonio.
"Staff and physicians come from other hospitals," he said. "Everyone has worked someplace else."
Dietze started his career at SMCHH when it opened its doors in 2012. He was hired as the assistant administrator and said the hospital has experienced many changes and challenges in its first five years. The first challenge was building a new hospital from the ground up. "It was unique, not an old hospital being retrofitted, but a de novo building."
The three-story, 83-bed hospital is 220,000 square feet with a vacant third floor that gives the center room to expand. The 60,000-square-foot Wellstone Clinic, part of the Seton family, is 100 percent occupied with Wellstone doctors and independent practitioners.
Among the services offered include orthopedics, cardiology, imaging and diagnostics. The hospital is a Level IV Trauma Center and includes a 17-bed emergency department; an intensive care unit; imaging and diagnostic services including MRI, 64-slice CT with cardiac package, digital radiology, and digital mammography, and a recently added electromyography machine.
Women's services include labor and delivery, obstetrics and gynecology, and a nursery, medical and surgical services. Acute care services include cardiology, interventional cardiology, oncology, orthopedics and neurology. The hospital has minimally invasive surgical suites, a catheterization lab and electronic medical records. A helipad allows for emergency transport by helicopter. The clinic also has a sleep lab, and cardiology department in partnership with Austin Heart Center. The hospital recently earned its chest pain accreditation and is in the process of obtaining primary stroke accreditation.
"We are in the stages of developing procedures and recruiting personnel that meet the standards (for stroke care)," Dietze said. "But we have to prove it to ourselves first."
SMCHH's active heart care clinic continues to grow and Dietze said they are building relationships throughout the county for cardiac care.
Keeping the community healthy
The hospital's emergency department is in the process of recertification as a Level IV Trauma facility. This gives the hospital the ability to stabilize patients and transfer them to a Level 1 Trauma Center, if indicated.
"EMS knows what type of patients they should bring in here," said Dietze.
Last year, the hospital partnered with the new Armed Services YMCA to open an off-campus physical therapy clinic.
"We didn't have enough space for outpatient therapy on campus, it wasn't in the design," Dietze said. "We knew we would have to go off campus. When the ASYMCA approached us, they wanted to partner with a local health system in building the wellness center." Also this year SMCHH formed a joint venture with Freedom Urgent Care and opened a second urgent care clinic in Killeen.
"It's Freedom Urgent Care Seton Harker Heights Central Texas," said Human Resources Director Mona Tucker. "It offers options for non-hospital emergency type issues like lacerations, broken bones, occupational health services for employers. It's a better option if someone does not have a primary care doctor they can go to one of the clinics and their co-pay will be a lot less than the ER, and it's more accessible."
SMCHH strives to deliver quality care to all individuals and four years ago partnered with the Delivery System Reform Improvement Program. The state-wide initiative's goal is to find new ways to provide care to communities outside the treatment center, Dietze explained. Working with the Killeen Free Clinic, SMCHH provides a nurse practitioner, registered nurse and social worker to provide service for acute care and chronic disease management.
"If eligible for the free clinic, a person with no insurance can enroll in the chronic disease management program to help keep his or her illness stable and not have to go to the ER," he said.
"Zach was very instrumental in putting the program together. There is a huge need to support that population," Tucker added. "When Marlene DiLillo, executive director of the Killeen Free Clinic, presented the opportunity to us, we were well aware of the need in that area they served. This was a perfect fit for the new hospital to support the clinic."
Looking forward Dietze said their mission is to continue providing exceptional patient care. "We want every patient to have the best patient experience available. We are patient-centered. Every decision we make impacts the patients."
Mended Hearts
Mended Hearts is a national organization founded 65 years ago by Dr. Dwight E. Harken. It has more than 300 local chapters and satellites nationwide, and partners with 460 hospitals and rehabilitation clinics. Mended Hearts offers services to heart patients through visiting programs, support groups, meetings and educational forums.
Cynthia Romero, RN Seton Cardiac Catheterization Lab, learned about Mended Hearts when she was seeking information about heart health from a heart attack survivor for one of her patients. "She began to tell me about Mended Hearts and I thought this was something we could use here," Romero said. "The group offers patient to patient support to each other."
Romero said patients can comfort each other by their experiences, even giving post-care advice, like placing the heart-shaped-pillow patients receive post surgery, between the seatbelt and patient when heading home from the hospital. Patients hug the pillow tightly to their chest in case of a cough, sneeze or even a laugh. "It avoids openings of chest wounds," she said.
Romero started a group at SMCHH in March and it has grown from two to 11 people. "I got to witness the group in action," she said. "One patient who just had open heart surgery came to the May meeting, but he kept to himself. When we went around the table and everyone said why they were there, he met another heart patient who had open heart surgery in the same hospital a week apart. The quiet person started to ask questions. When you are able to see someone else going through the same thing, you can talk to that person about the different aspects of heart issues."
Romero facilitates meetings and brings in guest speakers to talk about topics from counseling to diet. At one meeting the group was taught bi-standard CPR, a method that uses chest compressions only, no mouth-to-mouth resuscitation.
"If you see a stranger go down, there is more of a chance you will help him if you don't have to resuscitate," Romero said. "You only have to do compressions until EMS gets there."