Many details for couples to consider with wedding gift registry
By Sally Grace Holtgrieve | Photos by Eric J. Shelton
The wedding gift registry process should be fun and stress free. Dillard's Killeen ensures this by helping local brides and grooms to-be with several of the many details they must take into consideration.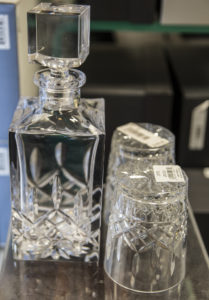 Dillard's representatives will be on hand at the Killeen Bridal Showcase to display the top collections from the home department and to answer any questions. According to Killeen Store Manager Anna White, the collections will feature Kate Spade, Mud Pie and Waterford — all popular brands.
The items will consist of housewares and home decor, White said. For example, there are appliances, picture frames, and a lot of the Kate Spade goods that have "Mr." and "Mrs." printed on them — like mugs, glasses, and salt and pepper shakers. If expo visitors have any questions about the items or registration process, Dillard's representatives will be ready to help.
If an engaged couple decides they want to register at Dillard's, they can visit the store and meet with a home department associate to set it up. Next, the couple is given a scanner and sent to walk the store, quickly scanning any item they want to have automatically added to their registry. The list can be added to and changed at any time.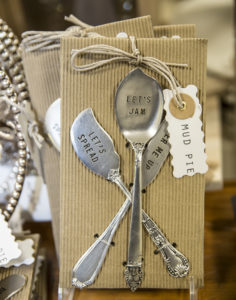 Consider turning the registry creation into a date — it's an outing that can be both productive and fun. Dress up, have dinner before or after, and ask the home department associate to snap a picture of the two of you armed with your scanner, ready to make decorative decisions. Take your time strolling through the store — you don't want to forget anything — and don't be shy about asking associates questions about the many options that are available. You're probably going to have that Crockpot, silverware or ottoman for a long time, so why rush the decision?
If you get a little scanner happy, that's OK. In the future you can purchase any leftover items you realize you still want but perhaps didn't receive.
"The best thing we offer is that after the wedding, any items not bought from the registry can be purchased for 10 percent off," White said.
Check your list
In addition to the bridal registry, Dillard's Killeen can help check other to-do items off the list for an impending wedding. Though they don't sell wedding dresses, they do have formal gowns ideal for the mother of the bride or groom. Dillard's also offers dress alterations for the perfect fit.
"We have a wide selection of lingerie items and dresses perfect to take on a honeymoon, too," White said. "We also have gift options brides and grooms can get for their bridesmaids and groomsmen."
White said brides will often purchase each of their bridesmaids a thoughtful gift; much of the time these presents match or complement each other. Examples include bracelets, necklaces or perfume. Grooms sometimes get matching ties or cuff links for their groomsmen.
"We have a lot of fun dress socks that a lot of guys have been buying for that purpose lately," White added. "Dress socks complete with all the designs are a big trend right now."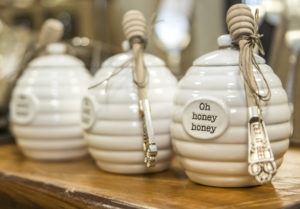 Brides can also hire Dillard's Killeen makeup consultants to create their desired look for the ceremony. The bride typically comes into the store in advance, White explained. She'll have the makeup consultant of her choice do a test makeover on her, and if she likes it she can book that specific counter — both the brand and consultant.
Regardless of a couple's top need — be it the registry or gifts for others — Dillard's Killeen looks forward to meeting local brides and grooms at the Bridal Showcase, and the store.
Dillard's
1600 S. W.S. Young Drive
(in the Killeen Mall)
254-680-9550